Running a Successful Start-up: 8 Tips that You Should Follow
There has been a huge buzz in the startup landscape over the past 10 years. Different initiatives related to business startups have given birth to a number of hubs, incubators, and accelerators, which are responsible for supporting the journey of an entrepreneur and the boom in startup culture. Though not all new businesses will be successful with hundreds of startups failing in their first year. So, in order to become one of the startups on the success side of statistics, it is important to consider the following tips and how to implement them into your structure. 
1. Conduct Groundwork
You might have enough finances to pay the initial costs or rent of your startup, but you should make sure to have enough for your business in the long run. Some new businesses spend a significant amount of money on marketing and branding, and while this is a good use of budget, keeping some finances aside can be a clever move in the initial stages.
Conducting thorough market research, for example, is a great way to gain clarity about your customer base and the demands of the market. Pushing some budget towards research can be largely beneficial, enabling you to tailor your business more towards the needs of the consumer, and could ultimately result in repeat business further down the line.
2. Execute Ideas Steadily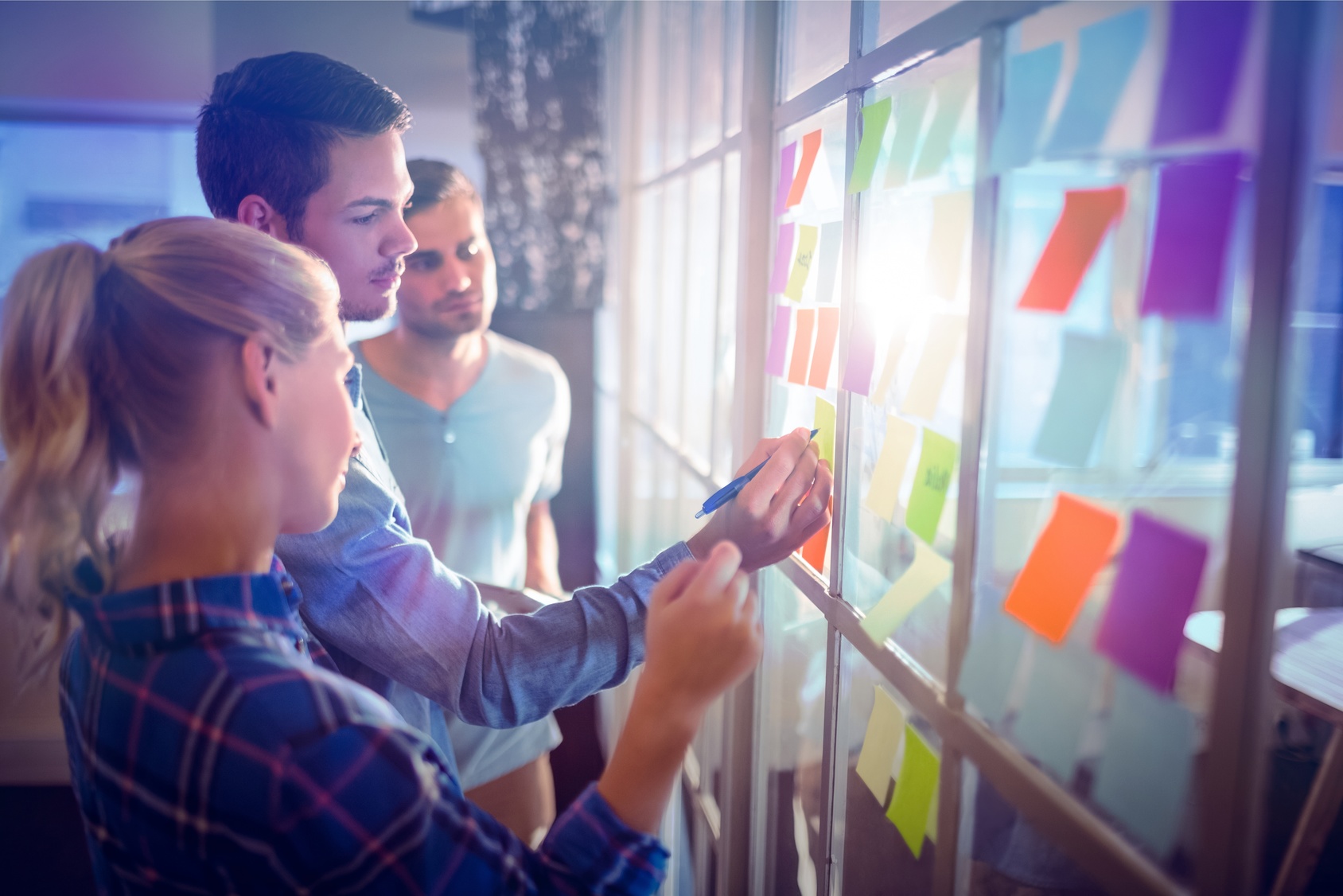 According to the studies, it has been discovered that the majority of successful ventures build themselves up in a slow and steady manner. Building a business will require grit, determination, and focus to slowly create your brand, consumer base, and place in the market. Try taking small steps and ensure you are not implementing all your ideas together as this will create a long-term plan of where you want your business to be headed. Executing one idea at a time can leave customers wanting more, and will steadily build up your image, providing opportunities to adapt in line with the market if needed.
3. Have A Clear Vision
Without a vision, it is not possible to move forward in a business. You have to understand the objective you have in mind to then be able to build the strategic direction of your startup. A clear vision can therefore help define the main aim of your business, motivate yourself and any employees, and uphold your focus to the highest degree.
4. Create Visibility For The Business
With the ever-evolving digitisation of the modern world, it is crucial that your startup generates visibility and intrigue by using the internet to its advantage. Setting up social media accounts, creating a website, and connecting with relevant individuals or organisations can be great ways of promoting a startup. You could also hire a reputed PR firm if you're seeking some professional promotional guidance. Without visibility, customers and consumers will not know your startup exists, so try to use free media forms where you can in order to advertise your business to the public.
 5. Avoid Playing It Safe
A lot of startups avoid taking risks for fear of financial repercussions. Although this is a legitimate concern, without risks there can be few rewards in business. It is important to act when an opportunity presents itself or move on when a decision is not working out. When we play it safe, there is more chance of a startup becoming stagnant, which in turn leads to a higher risk of failure in the first year. Think critically and wisely about decisions, but take risks where they can benefit your business.
6- Develop An Understanding With Co-Workers
Next, try to understand the goals and objectives of all your co-workers in order to fully engage with what they are expecting from the job and business. The more you understand your employees' needs, the more you'll be able to accommodate them and create a fulfilling work environment. It might be tempting to push your employees hard in the early stages of a venture in order to get more work out of them, but this will only generate a negative environment and potentially prompt resignations. Build strong connections with each and every co-worker to ultimately have a healthier organisation all round.
7- Be Optimistic
An optimistic entrepreneur is ready for whatever comes their way. It might be easier said than done but when we adopt a more optimistic mindset, it can help in the longevity of your business as it creates a positive working environment which will be recognised by employees and customers alike. Optimism may also work as a self-fulfilling prophecy in some cases, by manifesting a positive outcome for your startup. It certainly can't hurt.  
8- Take Initiative
In a business venture, you can never expect everything to be prepared. Successful business owners take initiative to seek opportunities that could improve their organisation, so try to take charge where you can. After all, the businessis yours so you're the one who has to take care of it. Go after what you want as it likely won't come to you itself. 
Verdict: How To Run A Successful Startup
To conclude our top tips, it is important to keep in mind that you may face a number of bumps in the road when starting your business. However, the goal is to remain positive. With time, you will see your business achieving heights of success that you could have only imagined. This is probably the best way in which an entrepreneur can grow. So be sure to implement the tips above into your working style and we hope to see your startup flourish as a result.