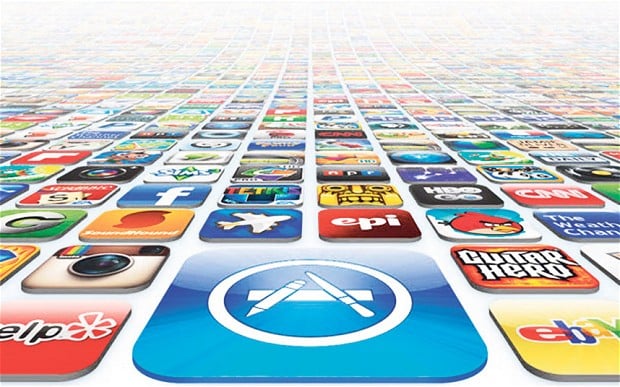 8 Must-Have iPad Apps for Work
8 Must-Have iPad Apps for Work
iPads and other tablets are brilliant devices for forcing us allowing us to be more productive on-the-go. They are much more than entertainment hubs and if you really wanted to, you could probably do most of your job with one if you have the necessary apps installed. Here's a look at some of the best iPad apps available to help you do your job when you're not chained to a desk.
MS Office – free
We have to start our list with the behemoth of work applications. Microsoft Office is now available for iPad and it includes all your favourites – Word, Excel and Powerpoint – and they all do the essentials that the desktop versions would. Now there's no excuse for just reading on the train! Oh and it's free.
Officetime – free & Pro version (£5.99)
This little app is every small business owner's dream. It's handy for recording expenses, recording billable hours and generating invoices. It's just so darn useful! It works offline and best of all there's a free version. However, if you want to export to Excel, track unlimited projects and categories or sync it to the desktop version, you'll need to upgrade to the Pro version which is currently £5.99.
Mint.com – free
Take control of your finances with this neat app. Add your card or bank details and the app will automatically import and categorise your spending so you can keep track of purchases and budget accordingly.
Slideshark – free
If you've got a Powerpoint presentation to do then Slideshark could be a big help. It's a free app that allows you to upload your presentation from a computer to the web and then showcase it from the iPad.
Umbrella by OpenDNS – free to download but plans vary
If you have a lot of company devices like smartphones or tablets that you let staff get their mitts on, then this app could be just what you need to keep them all safe when they connect to public or unsecure wifi hotspots. It allows you to apply security policies and push out anti-phishing and anti-malware on all devices that are connected. The device will be protected as long as it's connected to the internet.
Adobe Photoshop Express – free & in-app purchases
Photoshop Express manages to pack in quite a few of the essentials that the full Photoshop desktop version has, but of course it's not got all the bells & whistles. Still it's good for doing a small amount of creative work on-the-go. You can adjust colour of your images, blemishes, add filters, add borders and if you buy the Advanced Paid Packs you can reduce noise, defog, and get RAW image support and upload to social media.
Skitch – free
Simply put it lets you annotate images that you take or have in your photo library.
Dragon Dictation – free
This free app allows you to dictate and send your message via email, Facebook and Twitter. It offers rather accurate voice translation and is a helpful tool for anyone still using an old-fashioned Dictaphone. (Seriously, it's time to ditch that thing.)
Dropbox – free & Pro version (£79.99 for 1 year)
This list wouldn't be complete without mentioning Dropbox. This free app allows you to sync files (docs, videos, photos etc) between your iPad, desktop and phone and access them from either of these devices. Every file you save to Dropbox is stored safely in the Cloud ready to access from anywhere you have internet. You get a generous 2Gb of space when you sign up (for free!) but if you go pro (1 year is £79.99) you get a huge 1TB.