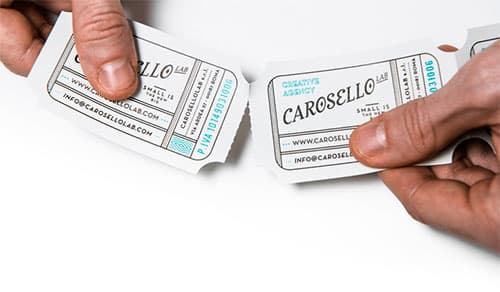 Top 10 Business Card Designs Part 2
Top 10 Business Card Designs Part 2
Last year, we came up with a list of our favourite business card designs. There were cheese graters, finger skateboards and Lego just to name a few. But now it's time for the Top 10 Business Card Designs part 2, only this time, we'll look at ones that can easily slip inside your wallet so you don't have to show up to a networking event with a bag of Scrabble tiles.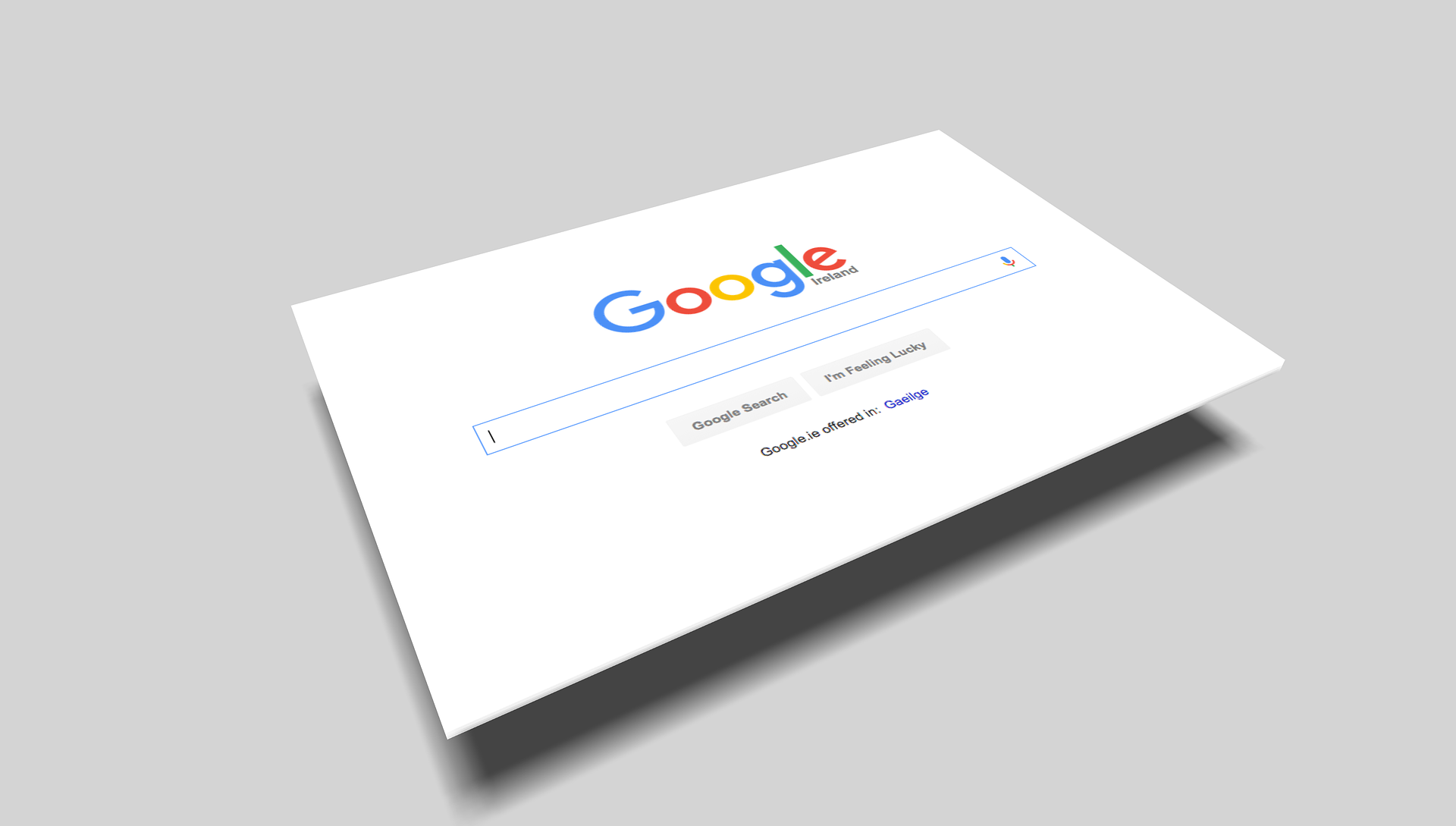 10. If you know your website ranks in first place on Google for certain keywords (Like ours does) this design might be a cheeky way of letting your potential partner or client aware of that incredible feat. Or you could simply put your company's name in the search bar like in this design.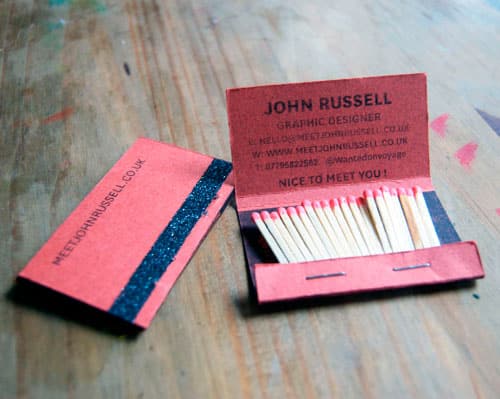 9. This matchbox design comes from A branding and packaging maker so it makes sense for him to have a business card that is a packaged product. Plus, a box of matches always comes in handy.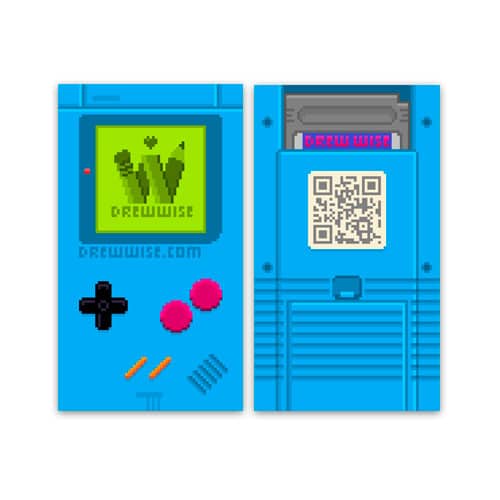 8. Perfect for any game developer, game reviewer on anybody who like games. It's bold, bright, fun and definitely won't be ignored. Taking advantage of modern tech, the QR code on the back when scanned with a smartphone will show any information you want.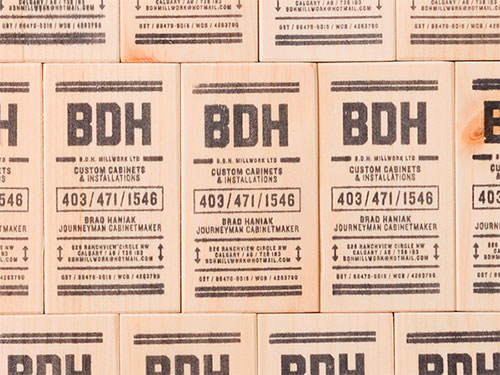 7. This business card design is genius. The business owner (a cabinet maker) used a typical stamp with all his details and started stamping away on leftover pieces of wood after jobs. It's an innovative yet cost-effective business card that reflects the type of business.
6. This simple design is both elegant and eye-catching. The microphone is synonymous with radio presenters, which makes this business card a winner.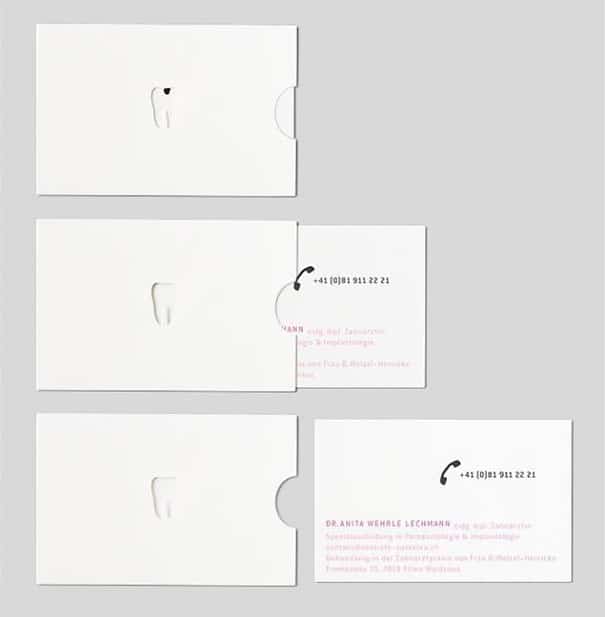 5. This dentist's business card is a clever little design. See the black dot on the tooth? That's a cavity and when you slide the card out to see the info, the cavity disappears! The dentist has done their job before you even get in the chair.
4. What better way for a bike fixer to stand out than offer a business card that gives customers a handy tool like this? You might say he's turning away business by offering people a way of fixing their own bikes, but we think it's a great idea to show customers you put them first.
3. A graphic designer can't wrong with a business card that shows off their graphic designs skills like this playing card-inspired offering.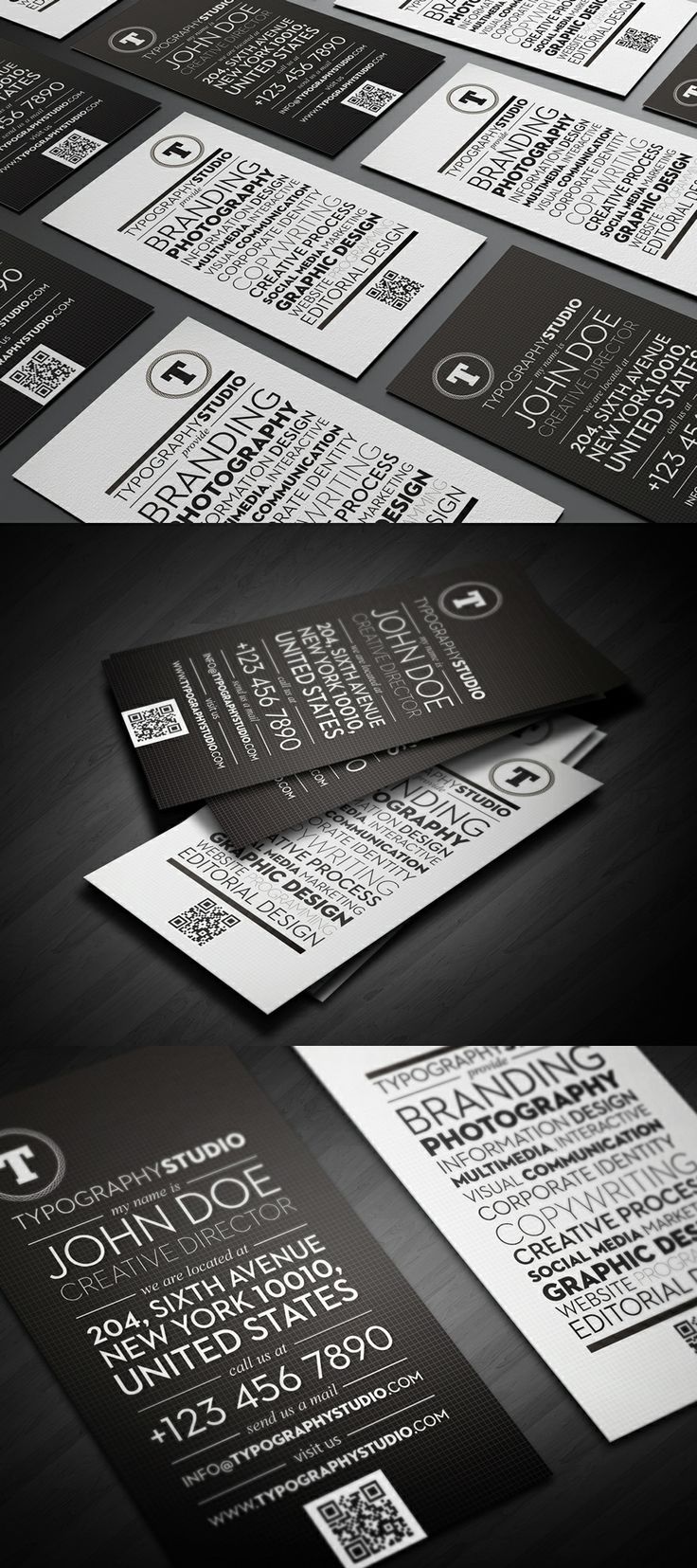 2. This card is clean and simple despite having lots of words. If you offer a lot of services it can be hard to pick just one for your business card. But with a design like this, you don't have to. All you services can stand out in a unique way.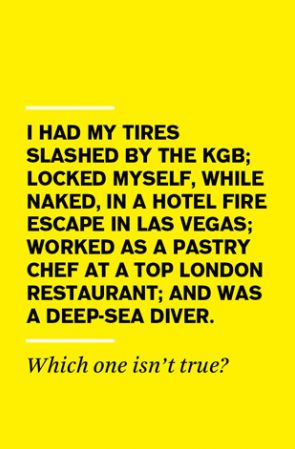 1. This one really gets you thinking. In fact, we're tempted to call him and ask which one isn't true. See, it works.
Bonus inspiration: Andy Warhol's business card.