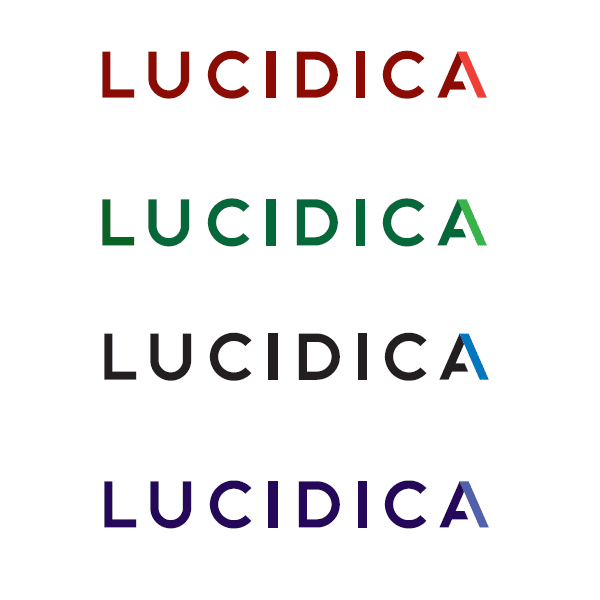 Have You Seen Our New Website?
Have You Seen Our New Website?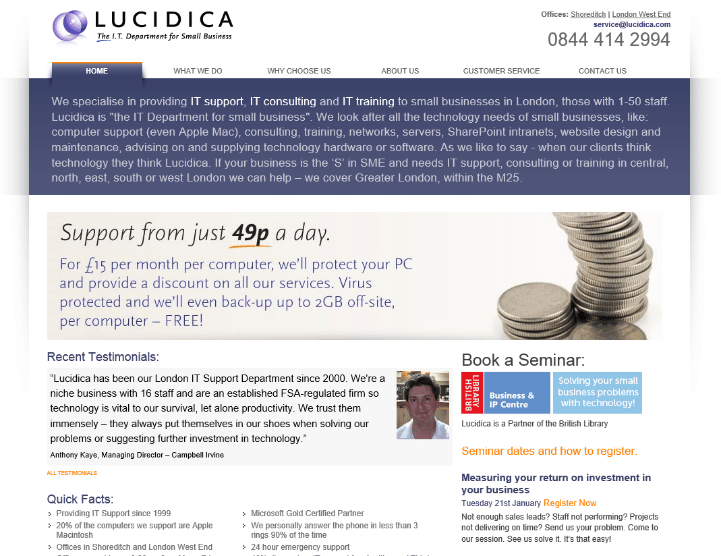 Out with the old in with the new. Our old website has been with us for 7 years, which is like 65 in human years, and it dawned on me that it was looking a little dusty and needed a re-vamp. With the increased traffic and interest (as we're back at #1 on Google) it was with gusto that I embarked on a re-design, which in turn led to Lucidica re-launching its brand.
As this was my first attempt at web design a whole site overhaul it was a little daunting, so I started with a little research of websites that I enjoyed looking at and what I liked about them. I then reached out to the team, by creating a short questionnaire, from which I was able to define a criteria ready to send to the designer.
Luckily for me, as a tech company we already had a designer that could help, but it's important that you find someone that you know understands your vision and will let you know if something doesn't look right. And of course one who knows your budget. Crucially budget and deadlines are also something's that you need to have thought about before embarking on a project like this. Ask your network, try hiring freelancers online, or speak to us if you need help with the design element of your website.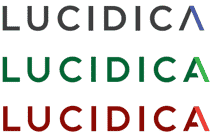 It was at this stage I realised that our logo needed to our new brand, so along with my research and new criteria for the site, the designer was also tasked with creating some new logos.
Whilst that was going on we also had to consider the website images – which we were keen to keep personal. We're a friendly team and luckily a good looking bunch (well we think so!) so I was able to hire Lucy Williams, a recommendation from my network, who worked her magic to come up with our shots so you can meet the team for real.
For the rest of the website content I decided I needed a little guidance and a set of new eyes who could translate what I wanted to say into engaging and professional copy. People Per Hour, the freelance website came in handy. It's amazing how many offers you can get for a project!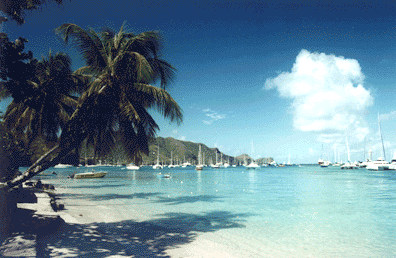 With all that work coming together it was time to get ready for the launch and I recommend you do that in two parts. It's important to communicate to the team and ensure that they all know how the new brand looks and feels, why it was changed and be ready for the roll out. I also suggest that the designer whips up a short and easy to read 'brand guideline', so that the brand you've worked so hard to define remains standardized – there's no wonky logos or flashing light that escape. The second part is to let your followers know! Share the exciting launch: update your fans, by adding it to your newsletter, shout about it in your social media channels, throw a party, write a blog and let people know when you're next out networking!
The most challenging thing for me was getting the job finished: our designer became a father mid-project, I had an overdue honeymoon to take and some new hires joined the business that were important for the team, so the project went on a little longer than planned (as can happen within a small business when you wear a few hats).
After the rebrand launch, make sure you keep your brand up to date and revisit your website from time to time to remind yourself what your new clients see.
I hope you like our new look logo and website, we're thrilled to be launching at the beginning of a new year and we certainly hope that the new site brings us what we hoped: new fans and followers ready for an exciting 2014.