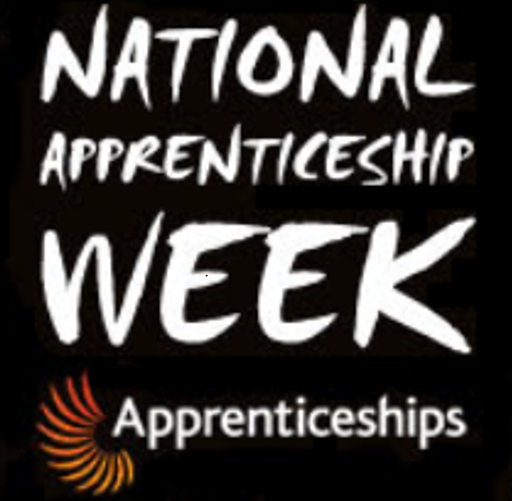 National Apprenticeship Week 2016 #MadeByApprentices
National Apprenticeship Week 2016 #MadeByApprentices
"An apprenticeship can take you anywhere"
It's National Apprenticeship Week 2016, the week co-ordinated by the National Apprenticeship Service is designed to celebrate apprenticeships and the positive impact they have on individuals, business and the wider economy. This year's theme revolves around the idea that an apprenticeship can take you anywhere – a theme we strongly believe here at Lucidica as we currently have 5 members of staff who began their careers as apprentices.
Apprenticeships are available in 1,500 job roles, covering more than 170 industries, from advertising to youth work and from environmental engineering to legal. Apprenticeship participation is also currently standing at a record level with 871,800 funded apprentices in the 2014-2015 academic year, so this week is definitely something to celebrate.
In honour of National Apprenticeship Week, I decided to ask our current apprentice Ryan and Rob who was previously an apprentice but is now a full-time engineer at Lucidica about why they decided to join Lucidica as an apprentice.
Both Rob and Ryan's decision not to attend further education was based upon the fact that apprenticeships offer elements that universities or colleges' don't – the ability to earn while you learn. Ryan stated that "the hands-on practical experience that I have gained as an apprentice is more valuable to my career." Rob also suggested that within the IT industry this practical experience is incredibly valuable as technology is constantly evolving and changing and if he is working in a field that's going forward, the only thing he can do is more forward with it. As someone working as an engineer at Lucidica you are fully immersed in the IT industry so you are far more likely to be up to date with any changes to the sector and have access to industry standard equipment and, therefore, develop skills that you actually need within the workplace.
Apprenticeships also offer hands-on guidance from mentors who have worked within the industry for years, as opposed to one single tutor and a classroom full of fellow students. Apprenticeships allow you to train alongside people who really know what they're doing – because it is what they do. No classroom simulations – but the real thing, with real problems to solve.
Rob and Ryan both agreed that they learn best by doing, instead of simply reading about the subject they preferred to learn while on the job. Situations such as communications with clients and dealing with things when they go wrong can't really be taught successfully in a classroom situation – things happen in the workplace that take us by surprise – we don't always get 24 hours to contemplate how we are going to resolve an issue and then submit our plan in a safe environment, as an apprentice, you are given the opportunity to 'have a go.'
All of these aspects mean that apprentices are likely to stay in employment even after they have completed their study programme. As National Apprenticeship Week is upon us, we thought it was only right to reiterate the benefits of choosing to take an apprenticeship and also provide some insight into just how fruitful opportunities are.