New Website Launch
New Website Launch
We would like to proudly announce the release of our new website! It has been completely redesigned with YOU in mind to represent more of our business persona.
It's been about 3 years since we last redesigned our Lucidica website, and after a week of waiting to publicise the great news, we present to you Lucidica.co.uk. I assume because you are reading this on the new website, you've had a little look around already. But we just wanted to let you know the changes we've made to hopefully make the website a more informative, colourful platform for you to find any information you need.
Our previous website was a little too old fashioned- text heavy, lack of images, boring colours, too many links to pages, the list goes on. It just wasn't our cup of tea.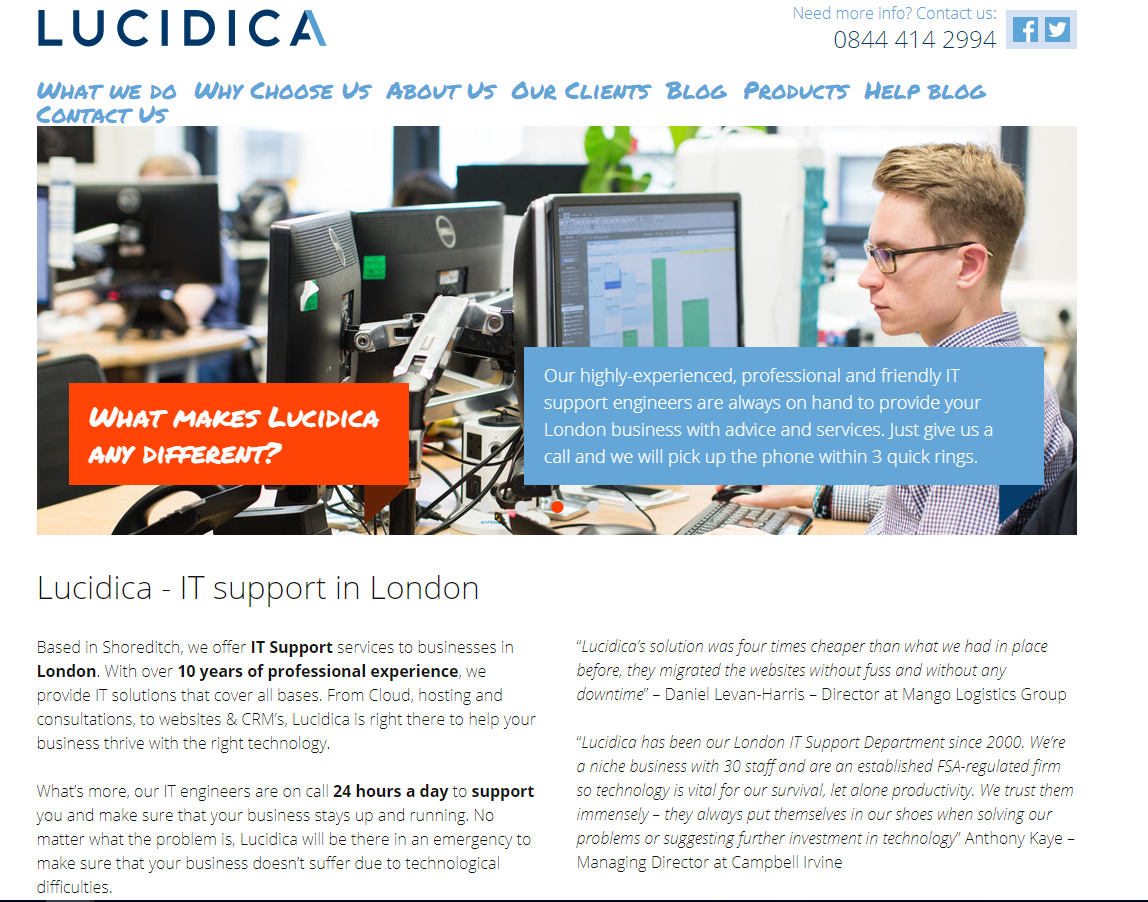 After dropping ranks on Google last year and changing a few settings, we realised that the time had come for a major change to our website. It has taken a couple of months, since August to be precise, going back and forth with the design and its functionality but we are more than delighted with the final design.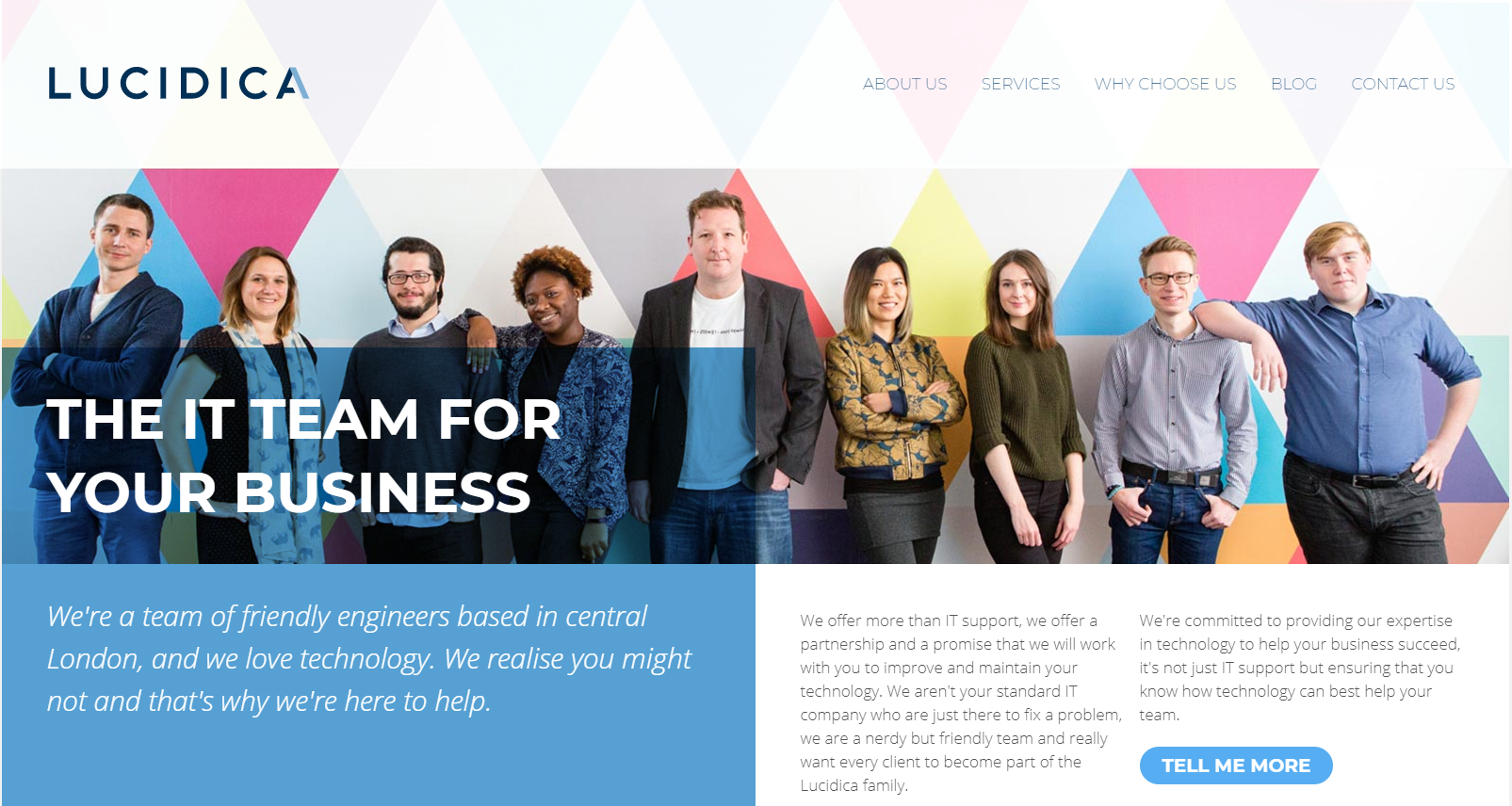 Here are some things you'll love about our new website:
• The Homepage
The home page is much longer compared to the previous one. ALL information is displayed on there with the addition of our services, a more informative footer and a home page which will allow you to explore the other pages within the website. Within this footer, we now have a clear link to direct you to our recruitment page and a newly added FAQ section for commonly asked questions.
• The 'Contact us' page
Our contact us page is something we played about with for a while, knowing that we had to get this right to help Lucidica grow. We want people to contact us in the easiest way possible and provide us with only the information necessary for us to support them. From that, we've changed a few of the questions and created a two tiered system where you can get a call back in the contact us form or a quote by call or email by filling out the quote form.
• Easy navigation
Quick direct links without the complication of having options to multiple pages.
• The exuberant design
With balanced text, images and complimentary colours, it reflects joy and excitement and represents a little more about what working and being part of Lucidica is like.
Seeing is believing, so why not go check it out for yourself!
Lucidica is the IT support team for London businesses.