The 9 Best Things About Starting a Company
The 9 Best Things About Starting a Company
Being an entrepreneur is the hardest job out there. You are in charge of every aspect of your business and all these responsibilities do not end when the clock hits 6pm. On top of that, the odds are stacked against you. Forbes claims that 90% of start-ups fail, especially those based on blind optimism. Despite starting up a company being challenging, time-consuming and never ending, it is balanced with the best, most exciting and rewarding learning experiences. It will teach you, excite you and test you and for most entrepreneurs out there they wouldn't swap their jobs with anyone. If you are not already handing in your notice to become the next best entrepreneur, I have asked 9 of the greatest London start-ups about what they considered their best aspects in starting their own company, including our very own Thomas Jeffs.
Get your creative head on and start taking notes.

Controlling your destiny – Lucidica
Calling in at number one is from our founder Thomas Jeffs. He started Lucidica when a company from the building he was working in asked if he could set up a computer network for them. From there he discovered how much he enjoyed teaching himself the ins and outs of technology, oh and the gap in the market for IT support for London businesses! Since then he has built a limited company with around 25 employees and over 500 clients. He has created an excellent IT support business with clients claiming Lucidica have become extended family. But throughout this journey what was the best thing? Well Thomas claims that one of the greatest parts is "being in control of your own destiny where you can easily pivot on your mistakes and what you build is intrinsically 'part of you.'" He states that despite the business being hard work with its stresses and problems, being able to create a company you love and can shape is one of the most rewarding things. The whole idea of control and being able to invest yourself wholeheartedly into the business is crucial. This alone makes the risk of leaving a safe job worthwhile. It allows you to constantly learn and improve yourself and your business to a degree that you could never get working for someone else.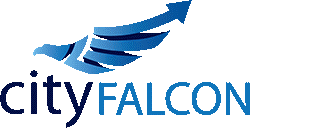 2. The Adventure – City FALCON
Described as one of the 'fastest growing, most exciting companies to watch in the UK' (City A.M.), City FALCON is a financial news aggregator. They provide 200+ online publications for retail traders and investors. Launching in 2014, City FALCON says that the best part of starting up City FALCON has been the "incredible adventurous journey which has been an important experience to fulfill their potential.' There are undoubtedly positives of having a safe 9-5 job but at City FALCON they believe that there are way more important things such as 'impacting the world, being needed and creating and leaving a trace on someone's life.' The feeling of achieving something worthwhile is one of the best feelings, one that cannot be beaten. Despite this being something that can occur in a well-established larger business, it is probably not going to be on the same scale as if it is your own company. The combination of risk, personal investment, and uncertainty makes the adventure a hundred times better.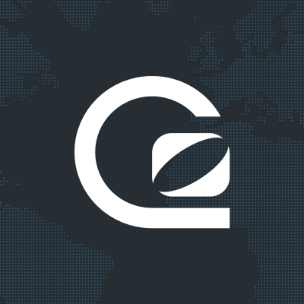 3. Improve People's Lives– GoSquared
Next up is a business which has been described as 'delivering an unparalleled customer experience' (PRNewswire). GoSquared is an all in one software platform for marketing, sales, and support. They have described themselves as "mission control for your business." Founders James, Geoff and James started the business in 2006, while they were still in education. Since then they have evolved into a popular and significant business platform. When I spoke to CEO James Gill he said that the best bit about starting GoSquared was "helping our own customers make other people's lives better every day by building a platform that enables businesses to deliver delightful customer service." Their whole business is based on making other businesses easier so seeing that change and achieving the companies goal is their favourite bit. In any business, if you are improving people's lives and making your customers happy, you are running a successful business. GoSquared's success correlates with customer satisfaction making the customers their core focus.

4. Learning– JukeDeck
JukeDeck is a music making software where you can create unique tracks royalty free. It has been described by the Telegraph as 'one of the first companies to make high-quality audio technology easily accessible to non-technical creators.' They combine professional software with a brilliant user interface, allowing customers to create tracks in seconds. Since emerging in 2012, co-founder Patrick Stobbs has said that the best part of starting Jukedeck is learning shed loads. He told me that "one minute you're designing an algorithm that writes music, the next you're designing a paternity leave policy". The variation and the constant feel of improvement and progression is a key reason why many abandon their career and make the leap to entrepreneur. The amount of self-teaching and hours spent learning things you thought you would never ever know is something that I am sure many entrepreneurs would testify in doing. Sometimes the endless hours of learning can become a negative and daunting process, however, people like Patrick thrive off these new challenges. A company related benefit, of running Jukedeck was "seeing someone's face light up after they've just made their very first track of music." This best bit connects to the point above about how customer satisfaction connects to the knowledge that your business is working.

5. Believing and Achieving– Seenit
The Evening Standard described them as "the hottest start-up in London in 2015.' But who are they? And what was the best part about setting up their business? Seenit started in 2012 when founder Emily Forbes was making a film in South Africa and had the revelation that the best footage came from those actually in the protest. Afterwards, she manually collected as much footage from the participants as possible and decided that there needed to be an easier way to do this. From there she created Seenit, an application that makes the fans and employees the mobile film crew. Since then Seenit has grown from strength to strength with BBC Earth coming on board. Forbes told This Is Money that one of the best things about Seenit was the fact that "she never believed she could do this when she was 18 because she hadn't come from a business background." But since starting Seenit she has discovered that there are no real limits, the only limits there are, are the ones she places on herself. Once she had adopted the "what's the worst thing that can happen" attitude she started to really push herself and commit to building the business she wanted. Achieving is always going to be one of the greatest parts in your own business journey, however achieving always takes belief and normally that belief needs to be with yourself.

6. Revolutionise markets– Smarkets
Smarkets, the company that knows how to make money. Smarkets has been described by City AM as making 'more than a 1,500 percent profit rise last year.' Impressive, right? They launched in 2008 with the idea to apply financial trading principles to the online sports world. They were nominated for Amazon's UK Growing business award and are credited as being a superior online investment platform. But what do they think is the best thing about starting Smarkets? Well, I spoke to press officer Pascal Lemesre who told me what they thought. He said that "in betting, the industry is inherently backwards so the chance to revolutionise both customer experience and price through technology is what, and still, excites us the most." The idea of revolutionising a market and making a concrete difference is a great indicator of a successful company so it is no wonder that Smarkets see this as the best thing in starting a business. Without companies like Smarkets, certain industries would remain outdated.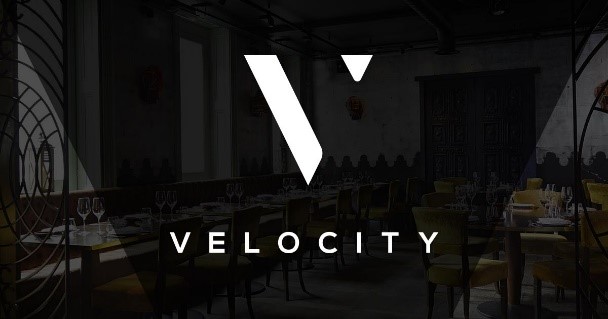 7. Connect with communities – Velocity
Velocity are reportedly a 'treasure chest of the world's finest venues, enabling a seamless dining experience.' (Buzzfeed) Founded in 2014, Velocity provides customers with the best restaurants at our fingertips, all from one seamless app. They wanted to make it easier to get reservations to a city's most hidden and exclusive restaurants. With venues already in London, New York, Los Angeles, San Francisco and Miami they are rapidly expanding with hopes to reach 29 intentional cities in the coming years. When speaking to Velocity, they said that the best thing about creating their company was "being able to connect our community with memorable experiences on demand and in turn creating memories." Their whole business is based around the hidden communities they develop and efforts to make even more available to customers. To create a community of people who use or support your business is important for any company starting out. Whether you are connecting with other start-ups or creating your own community based around your industry it is crucial. Velocity also agreed with Smarkets on the idea that revolutionising markets was up there with one of the best parts. They are reshaping digital hospitality and therefore making an important difference to their sector.
8. Create a loved project – Well & Truly
Well & Truly hit the gluten-free hype and saw a gap in the market for healthier, gluten free and vegetarian food. They are notorious for their gluten-free tortilla chips and have been described as "causing waves in the free-from aisle." (About Time) Founders Maria and Sara decided that it was time that there was a healthy gluten free snack that did not compromise the taste. This lead to Well and Truly being founded in 2015. They are already in Tesco's and Wholefoods and with the popularity of their tortilla chips and emergence of their Gazpacho drink I am sure a lot is to come from Well and Truly. But what has been the best part so far? Sara told me that the "the best thing is when customers reach out to say how much they enjoy our products." This is a common best thing as really what is the point in creating a business if customer satisfaction is not a core reason? Customer satisfaction will be the thing that makes or breaks you because at the end of the day recommendations and reviews are what many businesses rely on. Customer satisfaction to Well & Truly is a reminder that they are filling that gap in the market and are achieving what they wished.

The development- Whichit
Finally, are Whichit, the winner of the Facebook EMEA App of the Year 2015. Whichit launched in 2014 with the goal of embedding polls so seamlessly that they drive high levels of customer engagement. They aim to be the leading interactive content publishing tool for brands and make the polls so addictive that consumers just can't get enough of them. Whichit has already proved particularly successful on Facebook with engagement rates significantly increased. But what has been the best part of their experience so far? They claimed that the process of "starting something from scratch and being able to see the product develop along with the people" is the best thing about starting up Whichit. The growth and development of a business does not just revolve around the product but the people involved who become increasingly invested in the business and its development. A start-up is not a start-up without significant growth and change, as like everyone they are constantly learning and trying new approaches. There are some parts which fail but others that succeed beyond what was first imagined, but that's just part of the development.
There we go, the 9 best things Lucidica and other London businesses think about starting a company. Although there is a huge risk associated with running with your idea and seeing if you can make it work in the industry, there are a lot of benefits as well. You will only ever find out what the best bits are when you make the jump and give it a go.
Lucidica provides London based IT support for businesses