Top 10 British Start-Ups of 2016
Top 10 British Start-Ups of 2016
Start-ups. The ideal job for up to 70% of 25-34-year-olds who are lured in by the creativity, the constantly developing market and the dream of being able to make a difference. But what start-ups have found a truly great gap in the market and made it to the top of our 2016 start-up List?
With 78% of start-ups opposing Brexit, the post-Brexit world certainly proved daunting and problematic for new companies who have had to adapt to the potential absence of their free trade and international workforce. However, some believed that Brexit would only negatively affect businesses short-term, leaving them more independent in the long run. Despite the consequences of Brexit being currently limited to the drop of the pound, short and long term consequences of the decision to leave Europe will only become evident to the start-ups in a couple of years when terms have been agreed.
But what British start-ups have survived the tumultuous settings of 2016 so far and managed to score top 10?
10. Smith and Sinclair


Why drink alcohol when you can eat it? Launching in October 2014, Smith and Sinclair came to the market accidentally when creating alcoholic pastilles that could be used to relax guests at their adult dating events. They were such a hit Melanie Goldsmith and Emilie Bernard came together to create the world's first cocktail confectionary. Their flavours include mixed berry daiquiri and gin and tonic, furthering their market by making them dairy and gluten free. The brand is now available in retail outlets such as Harrods and Not on the High street amongst many others. Their plans for the future include expanding their range of products and going global.
9. HeySuccess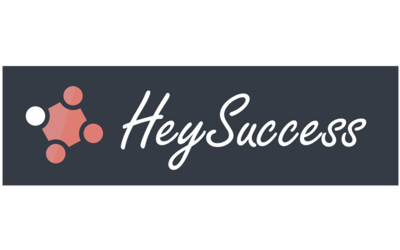 At 9th is HeySuccess, the organisation that connects students with the best companies worldwide. It was started by Milenko Pilic who wanted to change the increasingly challenging task of finding post-university work. The headquarters are now positioned in London offering everything from student events to internships, aiming to tackle graduate unemployment one application at a time. They work not only with the student but companies, universities, and governments allowing maximum opportunities for the applicant to easily search and filter. HeySuccess currently has over 4,300 opportunities with 130,000 registered users but its plans for the future involve major expansion with the main aim being to have a registered user base of around 1 million. Now the future looks brighter for both students and HeySuccess!
8. Zerolight
Zerolight, founded in 2012, is a multi-award winning real-time 3D visulisation company. The founder, Darren Jobling left video game development when he spotted a gap in the market for a sophisticated digital showroom. He didn't understand how technology had developed so much yet so many businesses were behind the times. ZeroLight's developments have allowed customers to personalise their vehicle to any specification and view it from all angles. They now work with the likes of Audi and Pagani towards revolutionising car shopping. 2016 has already been a big year for ZeroLight, working with a number of big names such as Oculus and HTC Vive. However, in the future founder Darren Joblings aim is to expand, resulting in many if not all automakers using ZeroLight's solutions.
7. Kokoon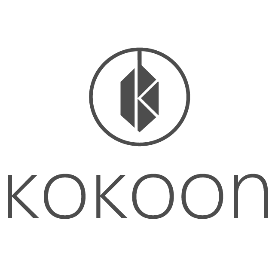 Have you, like 70 million other people, ever not been able to get to sleep despite every effort to do so? If so, Tim Antos and Richard Hall came up with Kokoon to answer your problems. Kokoon is a sleep sensitive, comfortable and intelligent pair of headphones. These headphones change the way people sleep, helping them alter habits by adjusting the music based on what type of sleep you are in. They have also added an intelligent alarm which will wake you up in an effective way leaving you refreshed and revitalised. Their innovative technology and research have meant that they are comfy enough to sleep in with FlexMould keeping them cool and adaptable for all customers. They currently sell around 5,000 units a month but the future for Kokoon could see numbers becoming much higher with shipping now becoming global.
6. LetsJoin

The days of being on public transport unaware of where you are and when you need to get off are over. LetsJoin was created 18 months ago to create a high speed on board infotainment network on public transport. Passengers will receive information straight to their phone about anything from the weather to service delays and their upcoming stop. Also, operators will be able to directly message passengers and in turn, they will be able to receive messages and feedback. It will give advertisers the opportunity to promote their business to a large audience of travelers whilst giving users location and demographically targeted content. LetsJoin currently operates on buses, coaches, trams and trains in the UK, Europe, and the USA, it is, however, hoping to expand its user base and become more well known within the transport industry.
5. Money Dashboard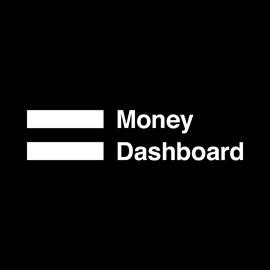 Ever looked forward to sitting down in the evening and sorting out all your bank accounts efficiently with a breakdown of all your expenditures? No, me neither. Scottish based Money Dashboard does all of this in one fine swoop, even giving you a forecast of what your bank balance averagely will be by the end of the month. You can securely sign up for free and then it will visually show you what you are spending in lists and graphs. It has a calendar displaying the bills that need to be paid that month and also allows you to set finance goals based on your previous spending patterns. It currently generates over a million transactions a week but Money Dashboard plans to expand the number of banks it collaborates with and the creation of custom tabs to increase flexibility.
4. Hostmaker
Hostmaker, the app that allows you to rent out your property with absolutely no fuss or effort required. After the popularity of Airbnb, many became tempted to join the company and make money off renting out their house while they no longer lived there or were away. However, people like Nakul and Deepti Sharma found that hosting was a lot harder than predicted leading to the creation of Hostmaker. It's a hospitality management company dealing with everything from reservations, meeting the guests to housekeeping. It works by taking a percentage of the monthly revenues and is hosting and connecting with AirBnb. Hostmaker has recently expanded to Rome and Barcelona but in the future, they hope to grow internationally and become a leader in the market.
3. Revolut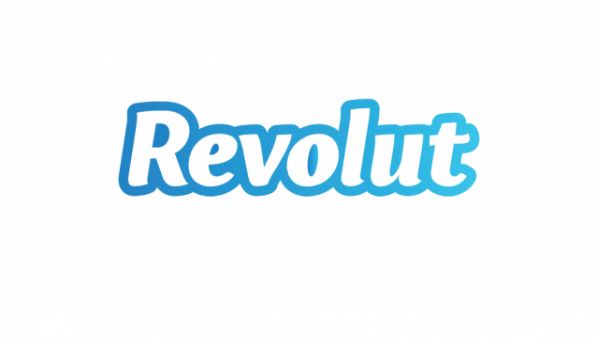 Revolut is the app for all those travellers out there. It allows you to create an account where they will send you a card and from there you can use your card to pay for anything in any currency and transfer money instantly using your phone. This app gets rid of all fees whilst giving you the best exchange rate. It also has in-app safety features like the ability to block the card from your phone if stolen, ability to change your pin on your phone and push notifications when you use the card. The CEO has started that Brexit hasn't halted their process, stating where there Is "uncertainty there is opportunity". In the future, they plan to expand their user database and European expansion.
2. Property Partner

With average house prices being just over 16 times the average income, who can even afford a house these days? Property Partner came about when Daniel Gandesha realised that the housing market could be just like the stock market. It allows investors to own a portion of a property with numerous other investors and then receive dividends with a proportion of money reflecting their assets at the end when they cash in their assets. There is a one-off transaction fee of 2% and a 10.5% rate of rental income for property management. However, it is a way to invest in property whilst earning a rental income and going on to sell your investment for a potential profit. By spreading their money over a selection of properties people can reduce the risk of one property lowering in value. Also the fact that investors can sell their shares with 0% fees means it is even more of an attractive deal. Property Partner has stated that their future plans are to professionalise buy-to-let on a larger scale, hoping to consistently get more investors.
1. Bizzby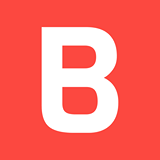 And in the first place is Bizzby providing "any service, anywhere" on demand. This app aims to provide users with any services by a click of a button averagely responding in an hour and a half. They offer a range of services such as fitness, pampering, gardening and the "hero service". The hero service includes deliveries and errands which can be anything from unpacking a wardrobe to queuing for an item. They have been praised for their constant money off codes but also the fact you can pick the person who provides the service dependent on their availability and their rating on Bizzby. They have claimed to have processed over £1m worth of jobs with their user base constantly growing. They have piloted a drone to provide instant delivery service which subject to governmental approval will be launched as soon as possible. The future for Bizzby looks bright with the hopeful approval of the drone providing the app with even faster delivery and its uniqueness surely increase the user base.
Lucidica provides London based IT support for businesses