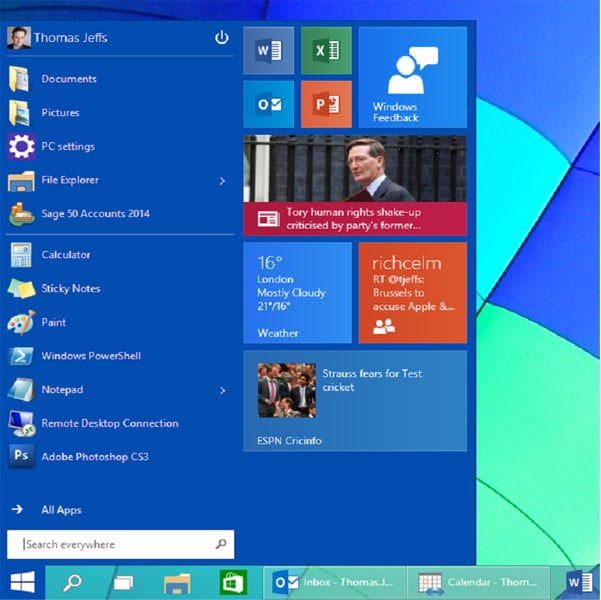 Windows 10: First Impressions
Windows 10: First Impressions
Lucidica CTO Thomas Jeffs has been playing with the Windows 10 technical preview, and gives us his first impressions. For more information on Windows 10, head over to this week's main article: What Is Windows 10?
Finally I'm productive again…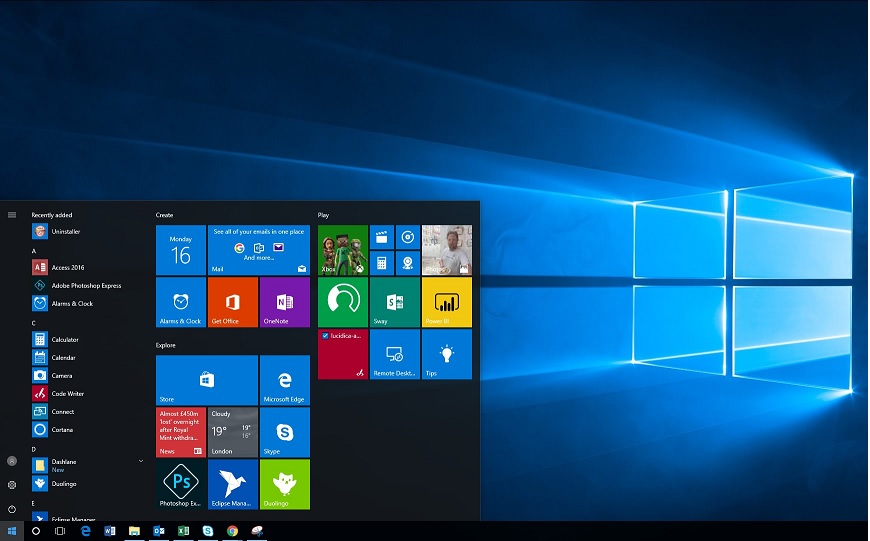 I like Windows 8, maybe one of the few, but I do like it. I especially like ESPN Cricket App on a Surface. For touch it's a massive leap forward and I find that whenever I use a laptop I'm pawing at the screen to try and move windows and scroll bars around.
That said the lack of a start menu was a massive leap backwards, I found myself pinning every application I ever wanted to the task menu and never really reaching into 'metro' other than to use media like ESPN, Netflix and news.
Now with the start menu back, I can do crazy things like restart my computer without having to waft my mouse down the side of the screen, or quickly find recent files without having to pin all my applications across the bottom of the screen. Or even find Microsoft Office applications under the heading of 'Microsoft Office' – this productivity is madness!! 🙂
The 'Metro' style extension to the start screen gives me the best of both worlds, decent updates/info at a glance and well managed information.