What Do IT Support Companies Do?
What Do IT Support Companies Do?
IT support companies, also known as managed services providers, are a company made up of IT specialists covering a range of capabilities. These companies can cover a wide range of IT needs for all different types of business, regardless of size or sector.
This guide explores what exactly IT support companies are and what they do. So, let's get into it…
What Is an IT Support Company?
IT support companies are teams of IT specialists who cover a range of different IT capabilities. These can include, but are not limited to, service technicians, networking and administration architects, help desk, hardware specialists and systems administrators.
When businesses require a range of different IT support facilities, they can go to a company such as this to cover their needs. With everything from cloud systems, networking and support to various on-premises hardware, software and administration facilities, these companies can support all different types of businesses with their IT needs.
Businesses tend to handle IT support companies to help them with the setup of their equipment such as employee computers, company cloud-based software and services and updating their networking and routing devices. They could also rely on these companies for internal user support, support tickets and assisting with communicating with software developers or cloud providers if something isn't working.
What Do They Do?
IT support companies can cover everything your business needs with regard to IT and have a range of capabilities. However, the exact support they offer will depend on the specific company they are working with and their IT needs. Here are some examples of what IT support companies do: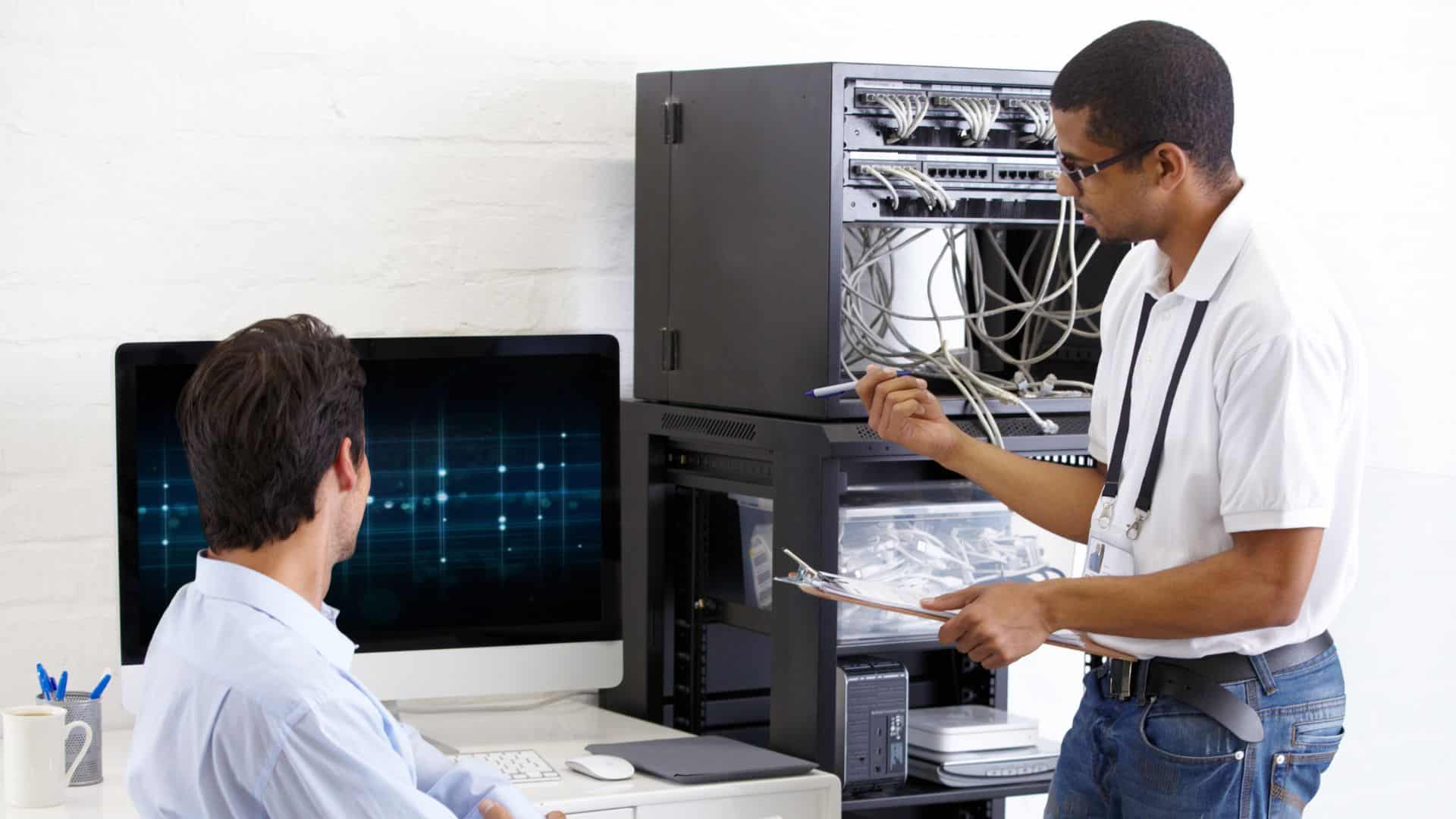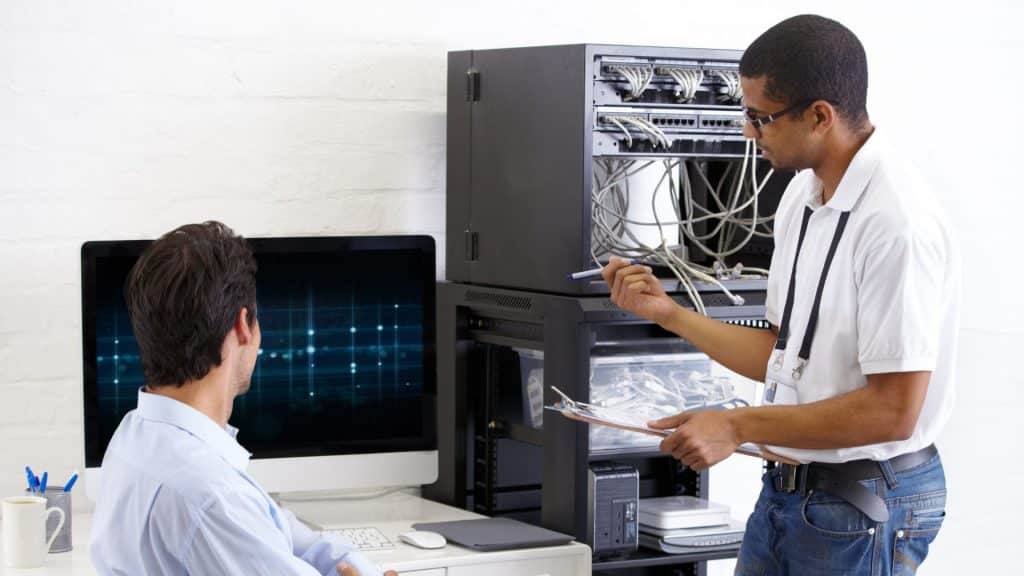 Implementation On-Premises Systems
The majority of modern companies, regardless of the nature of the businesses, will rely on a workforce of computers and laptops to run large portions of their company operations. Often, IT support companies are outsourced for this invaluable work and are responsible for streamlining processes, such as ensuring that computers run smoothly or guaranteeing that an email is sent correctly.
Analysis of Network Structure and Complex IT Needs
Hiring an IT support company can help assess what the needs of your organisation are. For example, they can offer expert opinions when it comes to what type of technical equipment you'll need for your staff, which server model you should use to power your business and which software solutions could be the most appropriate for your daily operations.
They can also offer more high-level analysis, such as, advising at which point of your company growth you should upgrade your services.
Managing Software Licenses
There is particular software which requires a license for use when used for business purposes. The world of software licenses can be complex, with various levels of service, different packages and different pricing plans. Having someone with extensive IT experience manage this for you can prevent issues such as service cancellation or over-billing, which could interrupt the running of your business.
Employee Support
You may have a great team onboard for the daily running of your business operations, but they may not be natural IT people. Using computer systems to handle daily tasks can be daunting, especially if they have never worked with the software. IT issues can plague the everyday lives of employees – from system errors to computer bugs to issues with configuration. Whatever the issue, having IT specialists on hand to support can be a necessary lifeline for employees with It issues.
Security
Cybersecurity has become one of the most prevalent threats for modern businesses. IT security monitoring can help prevent multiple threats, from large-scale hacks to phishing email scams. When IT support detects an attempted security breach, it allows companies to stay alert and proactive and take preemptive measures to ensure secure internal systems.
Is Hiring an IT Support Company a Good Idea?
Evidently, IT support companies can come in handy for a variety of reasons. Whether your business is large or small, or based in London, Manchester, Liverpool or perhaps even Bristol – you'll likely greatly benefit from using an IT support company.
When looking for the best IT support company, make sure you take a look into their contract details, their special offers as well as their credentials and reviews to ensure they're the right fit for you.