App Review: Trello
App Review: Trello
Efficient project managers are key to the success of any business – but do you need to hire one? With collaborative management app Trello, it seems you won't have to.
While that might be stretching reality a bit too far, Trello does provide a simple and effective web-based application from which to operate. It also somehow makes managing your projects enjoyable.
Similar to the kanban method of progressive to-do's, Trello offers users a 'pinboard' style project management platform. Basically, a system of lists containing lists, it's useful to people or businesses that need to manage collaborative projects – whether day to day office tasks, a collection of remote employees, a content calendar or the next end of year party. By implementing powerful in-app functionalities and integration with both Google Drive and Dropbox, Trello moves above and beyond a simple visual organisation tool.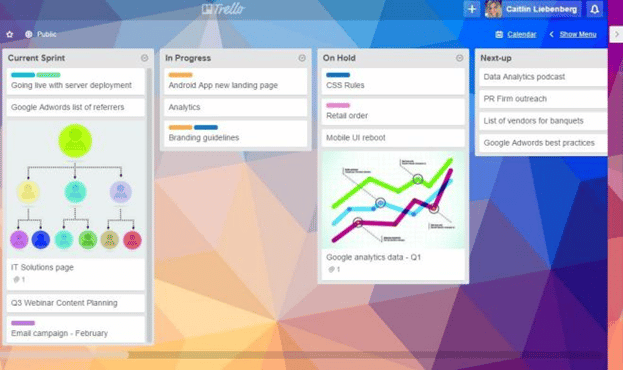 An Agile Board- Trello Resources
Apart from the more obvious functions one would expect from a pinboard style app, Trello offers a few that really facilitate communication and efficiency. The "@member" mention options allow users to discuss projects in context, with each comment appearing under the relevant card or list. While the option to add members and labels to specific cards and lists enables a user to quickly identify each and every area of responsibility they have been assigned to – I find this especially useful for small businesses, where staff often wear a hat or ten. When it comes to adding attachments, Trello has a drag and drop feature; add files and images straight from your desktop and other websites by pulling them straight onto the relevant card, or copy and paste them directly in from the source. This feature comes in handy when sharing and discussing screenshots, and works well with Evernote's Chrome clipper extension – unfortunately, Chrome is currently the only browser that supports it.
Users can keep on top of their projects while on the go by utilizing the Trello mobile app, which offers the full functionality of the web version. Available for both Android and iOS, you really can keep your hands on your business at all times – as a freelancer who spends hours on buses commuting across London each week, the app allows me to turn potentially wasted time into productivity. The ability to work both in office and remotely, while ensuring access to clear communication, cohesive resources and mutual expectations across the board is something to be valued and desired – and Trello gives it to us for nothing. While technically a 'freemium' product, the core functionalities are all available within the free version. Unless you want to change the background image, there's no real reason to upgrade to their paid packages, Business Class and Gold.
If there are any words I appreciate more within the tech community than 'free breakfast", they would be 'efficient', 'effective' and 'easy to use'. Trello embodies all those and more, and is an ideal solution for small business project management. Of course – it isn't the only option for online project management.
If Trello doesn't quite inspire your team or work with your business management style, other programs such as Asana, Insightly and Basecamp all offer alternative choices for your collaborative project solutions. While each have their specific strengths and appeal, either or all can be used to streamline your business and keep your projects on track.