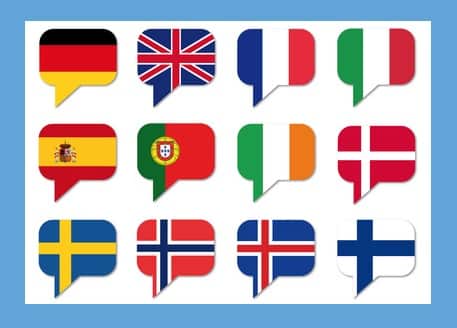 The Best Apps for Learning a Foreign Language
The Best Apps for Learning a Foreign Language
Learning a foreign language is much easier than you might imagine. All you need is a smartphone. Learn anywhere, at your own speed: at home, on the go, on the couch, at your desk, in bed, on a business trip or on holiday. Learn at your own comfort. Here are the best apps for learning a foreign language:
There are a few apps out there from which you can learn. And not just English, you can learn different languages as well. Some of them work like a game that you can play with friends to see who is better. That way you can also have fun.
Duolingo: Perhaps the best and the most famous application for learning a foreign language. You can improve your listening, speaking, reading, writing skills in 6 different languages on different levels; you can also play against your friends and see who gets the most points. It's completely free.
You just need to create a new account, choose your native language and which language would you like to learn.
Busuu: In this one, you can gain access to learning languages like Spanish, German, French, and, of course, English. It allows you to swap experiences with different people around the world, like a social network in which everyone can help one other.
https://www.youtube.com/watch?v=s_RWb2a4kRk
Speak English: Available for Android, this app is great for those who have a good level of English, but want to improve comprehension and speaking skills. You can listen to expressions in English that natives use and improve your pronunciation. You can download it for free on an Android, however after a couple of lessons, you have to purchase the paid version to get more.
Listen, Repeat & Compare! It is easy, fun and works in the same way in which you learnt your first language.
All the apps above are great for starting to learn a foreign language. 🙂