Microsoft Office 365 Security Packages
OUR SERVICES
Office365 Security Packages

Microsoft's cybersecurity made simple.
Our packages are specifically designed to cut through the complexity and allow you to take control of your security.
of UK business report breaches each year
of breaches involve fraudulent emails
have weekly security issues
average mean cost per inccident
How do the packages work?
Its main factors are the set-up, and support for a 2 Factor Authentication software
Encrypted emails & training
Advanced Threat Protection (ATP) built into your mailbox's and Anti-phishing training using a simulated attack
6 hrs of Incident management time included per incident; and we expand on this later on
On top of all the features of Security Basics, Security Pro also includes Enhanced AI Learning Alerts, the automated watchdog, looking over your systems in real-time and reporting when something suspicious occurs.
The Incident management time increases to 12 hours per incident; you get double the phishing simulations, data protection on mobile devices, which is especially crucial in this new remote working world, and 3rd party mailbox backup. 

Security Ultimate
Security Ultimate we recommend for any business that handles particularly sensitive data. The data might be financial information, medical records, legal files; anything that you would get in trouble if it were to leak out. Security Ultimate truly has all the bells and whistles, cutting off all the useless fat that a lot of other suppliers may try and sell to you at a highly desirable price point.
All the features of Security Pro, with Device Management (say a laptop goes missing)
Document Encryption based on classification, preventing areas of your own business accessing sensitive data
Retention policies (keep your files organised and in check) Dynamic rules-based signatures and a password manager included
The incident time increases to 24 hours and you receive a severe discount on Enhanced Security Audits to demonstrate you take your clients data seriously
*This indicates how much the additional elements are on top of the Business Premium license if you were to buy it separately.
**Our original security audit, part of all gold contracts.
*** Enhanced security audit, covering checks for the Cyber Essentials Certification. Platinum contains more advance and compliance level checks.
****Unusual volume of file deletion or file-sharing on SharePoint, Unusual external user activity, impossible travel sign in, Ransomware activity, Activity from an infrequent country, Access granted to another user's mailbox.
Breakdown of the elements
Unlimited Microsoft365 Support
Something goes wrong or breaks within your Microsoft account; We will fix it. It is as simple as that. 
Level 1, 2 & 3 Security Audit
We designed the audit to give you a detailed overview of how secure your systems are. A detailed overview of the audit packages can be requested for you to make a decision. 
Incident Management Time
In the unfortunate event that you do suffer a security breach, our security package comes with incident management time included. To stop the violation, assess the damage and investigate the cause—an invaluable resource in a time when you need it most. 
Encrypted Emails & Training
When an email you are sending contains sensitive information, you will want to encrypt it. Encrypting email allows for no one other than the end user's mailbox from being able to read the contents, outside of an extensive amount of effort. These emails contribute towards you doing all you can to protect the businesses or your customer's data. We will train you and your employees up on how to use the feature, and how it works so that you can utilise it to the full potential. 
Two Factor Authentication (2FA)
You may not know the name, but you do know the system. Two Factor Authentication is the process of receiving a message on a device registered to your account and confirming it is you logging in. Many platforms add this in as an additional security measure, and now you can add it to your mailbox's and files. 
Advanced Email Protection (ATP)
ATP is a passive system that works from the moment an email attempts to enter your mailbox. In oversimplified terms, it tests the links and files inside of the emails you receive on a 'virtual' computer before it lets you click them. If the links/files try to change any settings or corrupt the 'virtual' computer, it doesn't allow you to follow it on your real one, protecting your computer from malicious attacks. 
Anti-Phishing Training
As 70% of all cyberattacks include a combination of phishing and hacking, all of our packages come with anti-phishing training included. So, if an email managed to make it through the firewalls, which one day it will, you and your colleagues would be able to detect and ignore it. We will send you scam emails with controlled malicious content, and track which of your colleagues follow the link, which ones spotted it was a scam and how your company reacts. From there, we can then train your employees to improve, so if a real scam email arrives, you all know what to do. 
Enhanced (AI) Learning Alerts 
This product is incredibly powerful and relies on an AI learning system built into your company's licenses. It is the unsleeping watchdog that monitors the user's interactions within your networks and alerts you when the unusual activity starts to occur. The unusual activity could be large file deletion or file sharing on SharePoint, unusual external user activity or impossible travel sign-in (A login from London then an hour later they login in Boston USA... that's probably not them). There are only a few of the Alerts you can set-up within this M365 add on. 
Data protection on mobile devices
If your employees use their mailboxes on their mobile devices, your data is vulnerable to being shared outside of your companies' networks. A data breach doesn't have to be as severe as a hacker gaining access to your finances; it could be as simple as an employee sharing a screenshot comparing to their friend about a disgruntled customer and is forwarded. Data protection prevents company data from leaving the M365 apps that it is housed in, stopping leaks before they occur. 
Device Management 
Device management allows you to see all devices that have access to your company's data. These are mobile logged into employee's mailbox's, laptops, desktops etc. This add on allows you with the click of a button Disable access to a particular device or manage permission for specific types of devices. Incredibly useful if a laptop goes missing with the 'remember this device' selected for logins (which the majority of individuals click).
Document Encryption based on Classification
Individual files should only be accessible by specific members of the company. Company financial documents, HR files, or employee records, to name just a few. Not only does this feature allow you to clearly define who in the business has access to specific sets of files, but it also encrypts the files. The Encryption makes the file unreadable outside of the organisation, so in the event, it does leak out, it is still secure. 
Blocked Data Leaks 
This M365 add on allows you to control how employees share files outside of the business, and prevent files accidentally falling into the wrong hands, or through employee error.
Retention Policies
Some files are useful for a limited time only, and once they have served their purpose are only a data risk waiting to occur. Retention policies allow you to categorise these files and set them to auto-delete after some time. On the other side of that coin, the policies prevent the deletion of important documents or emails. 
3rd Party Mailbox Backup
Backups have always been essential and remain essential to this day. A 3rd party mailbox backup allows you to restore your inboxes to a state free or corruption or mistakes. This 3rd party mailbox's hopefully will never be utilised, but in the event, they are, they are invaluable to your business. 
Dynamic Rule-based Signatures
This 3rd party tool controls the signatures at the bottom of your emails. There are minimal security benefits to doing this; however, it allows more flexibility and control with your signatures. It detects who is sending an email and applies the correct signature to it. 
Password Manager
The password managed included in the security packages is Password Boss. A password manager on a surface level allows you to securely store all of your companies passwords in an encrypted environment, and generate random secure passwords to ensure you do not have any duplicates across your platforms. To find out more about why a password manager is an absolute must in 2020, ask for us to send you our informative PDF on how they work. 
Useful security resources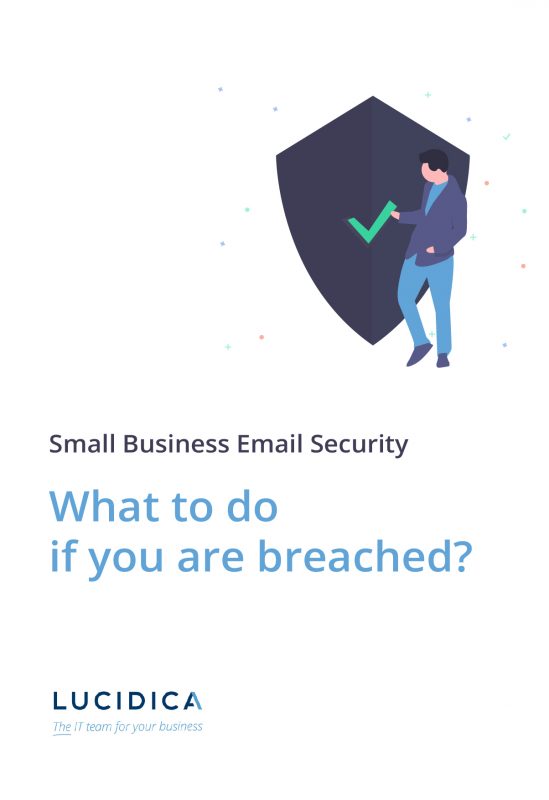 ENQUIRY FORM
Interested in Microsoft Security Packages?
Let us know a little more about your company.
[caldera_form id="CF601052abd8696″]