Web Hosting and Domain Management
OUR SERVICES
Web Hosting & Domain Management
We understand that your domain and website are a key business asset. Let us take care of them.
Domain and Hosting Management Services where you pay an annual fee for us to ensure your website is always up and running, your DNS is managed by experts and your domain is renewed on time.
MANAGED WEB SERVICES WE PROVIDE
From web hosting, to domain management we've got you covered!
Managed Web Hosting packages
Our Managed Hosting packages add an additional layer of service. With managed hosting, we will tend to the aspects of server management so that you don't have to.
Managed hosting is great for users who don't want to see the back end of their website and would prefer to stick to more business-focused innovations (i.e. content publishing and exploring other forms of marketing avenues).
Business Managed Hosting
Business Managed Hosting is a secure and a reliable web hosting on a shared platform. This package is best suited for a small business website or blog that doesn't require advanced configurations or high bandwidth.
Super Hosting
Super Hosting is best suited for websites that receive high amount of daily traffic and need more resources to function faster. Our Super Hosting packages allow you to have your own virtual private server and they are highly scalable according to your needs. If you like to have different configurations for your VPS, please contact us on our quote form.
Features

Memory
vCPU
SSD Disk
Transfer
Free WebDev Time
Additional Site Discount

up to 4GB RAM
up to 2vCPUs
60GB
up to 4TB
N/A
25%

up to 4GB RAM
up to 4vCPUs
100GB
up to 4TB
30mins per month
30%
FAQs
What is Hosting?
Hosting refers to providing the hardware and software platform on top of which customers can deploy web sites and web-based applications.
What is Shared Hosting?
Shared hosting is a form of web hosting in which many web hosting customers share a single (virtual or physical) server. The customers in a shared hosting environment are partitioned away from each other, they have absolutely no access to each other's files.
What is VPS Hosting?
A VPS is a virtual private server. It is a type of hosting plan in which you, have complete control over a virtual server. With a VPS plan you get most of the benefits of a dedicated server, at a much lower cost. In the case of our VPS hosting, you also have the ability to scale up available resources quickly as the need increases.
What is vCPU, RAM and SSD?
A virtual CPU (vCPU) also known as a virtual processor, is a physical central processing unit (CPU) that is assigned to a virtual machine (VM). RAM: Random Access Memory. In hosting when using a CMS like WordPress, for example, the server loads the service into memory and leaves it ready for use. When someone visits your site, the information that is in memory is used. A CMS also consumes memory for management tasks such as editing a post, installing a theme or plugin, downloading and uploading, and more. The difference between a low-memory server and one with a lot: The ability to provide information. In times of peak traffic, when many users are browsing your site, more memory will be required. If your site does not have the amount of memory compatible with traffic, it may be slow or even inoperable. In summary, the more memory in your hosting, the greater the server's ability to perform concurrent tasks, such as handling increased traffic on the site. <mark<SSD: is a solid-state drive. This is a technology that replaces the more conventional spinning disk drive (the type of hard drive you might have in your desktop computer). SSDs are more expensive than spinning magnetic disk drives, and they have a lower information density (they take up more room — making them more expensive to store en masse). But they have one big advantage: they are much faster than conventional spinning drives. cost. In the case of our VPS hosting, you also have the ability to scale up available resources quickly as the need increases.
What is the difference between Shared Hosting and a VPS?
Performance: When you share server resources with others, you'll face some limitations. While no single account will impact another's experience, there will be maximum available CPUs, memory/RAM, and disk space. Your website will not be able to use resources beyond the maximum allowed. A VPS hosting plan is almost always going to be faster than a shared hosting plan simply because your users don't have to queue up with other sites' visitors to access yours. VPS hosting offers more computing resources and processing power, which will boost the speed of most sites and, thus, make consumers more likely to convert. If your site is relatively small, a shared hosting plan will likely do fine. If your site is larger or is relied on for business and revenue growth, however, you'll probably notice the difference. Security:In a shared hosting environment, there is typically more risk for security breaches simply because there are more sites — and more websites equals more opportunities for attackers. Websites that deal with a lot of user data or payment information may benefit from choosing VPS hosting. You can think of the differences in security levels by considering what it would be like to purchase home security. Basic options come with a few sensors and signs that deter people from breaking in. More sophisticated options, however, include cameras and other monitoring devices that provide additional protection — this is more like a VPS hosting environment. We offer Let's Encrypt SSL certificates on all domains we host, meaning that data passed through each site is always safely encrypted.
Do you have a system to monitor website 24/7 and what is your uptime?
We provide a reactive hosting service for all websites and offer a 99.99% uptime. We monitor uptime and downtime performances on daily basis. We do not constantly check the websites we host to ensure they are functioning correctly as routine use, maintenance and software updates can affect website functions. It is therefore the responsibility of the client to ensure their website is operating as it should.
Can you migrate my website from another provider and how long it takes?
We can migrate your website from another provider free of charge, and it usually takes 3 business days for this process to be completed.
Which CMS (Content Management System) can I host on your hosting packages?
Our packages support more than 60 different CMS apps such as WordPress, Joomla, OpenCart, Craft, Drupal, Concrete5, Magento.
Domain Registration & Management Licences
We register and manage your domains for you so you have one less thing to worry about when running your business.
SSL Certificates
We purchase and install any type of SSL of your choice to your server. Our service is fully managed, so your SSL will be supported and renwed by us.
What are different SSL types?
FAQs
What is HTTPS?
HTTPS is secure HTTP. It is the protocol used when communicating with a website over SSL.
What is SSL and why it is important?
SSL (Secure Sockets Layer) is the standard security technology for establishing an encrypted link between a web server and a browser. This link ensures that all data passed between the web server and browsers remain private and integral. SSL is an industry standard and is used by millions of websites in the protection of their online transactions with their customers and the data of their websites' visitors. If a website has HTTP instead of HTTPS, then the browser will send all the information as plain text to the web server. If anyone is watching the web traffic, they will be able to see that information. If the website has a SSL certificate installed and using HTTPS, then the web traffic will be encrypted. This is of great importance for collecting any customer's sensitive information. Lastly, Google has incentives for websites that have SSL certificates installed. And helping Google to rank your website higher should be at the top of your list.
What is LetsEncrypt SSL?
Let's Encrypt is a security service supported by several major IT companies such as Google, Facebook, Cisco and Hewlett Packard Enterprise. Using SSL (Secure Socket Layer) guarantees a secure connection when you visit a particular website. It ensures that while surfing, the connection between the website and the user is encrypted.
Which SSL is better for me?
How to choose a certificate: - Identify the property types you wish to protect (domain, sub-domain). - Identify if you need protection for a single property or multiple properties (wildcard or multiple domain). - Then, decide which level of protection you need. domain-validated — LOW organization-validated — MEDIUM extended validation — HIGH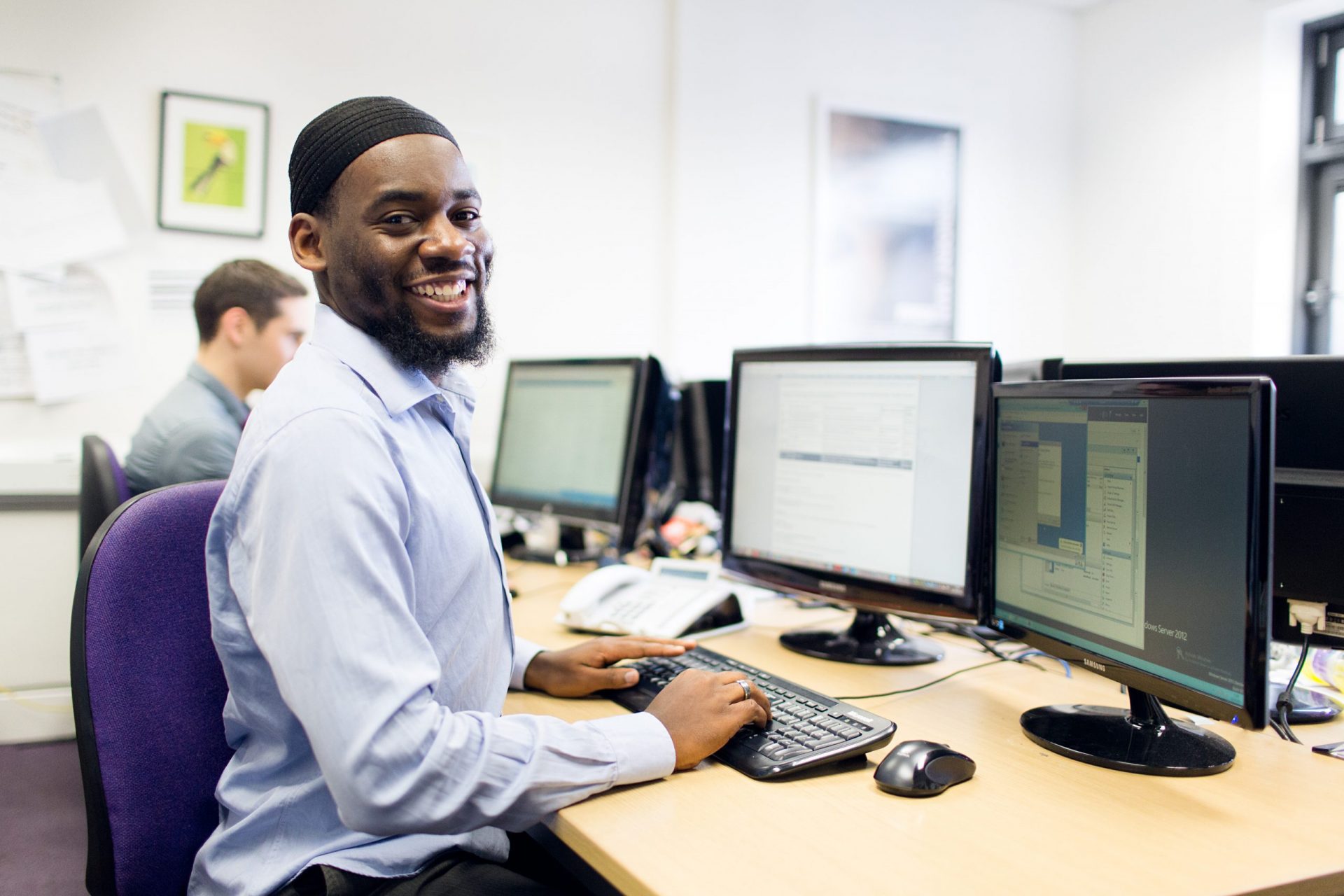 Get In Contact
Lucidica has been managing SMB licenses and security services for over 20 years inside the heart of London. There isn't a task to small we wouldn't want to get involved with, or a job too big we wouldn't rise to the challenge.
If you are looking at a new supplier for you managed services or you are looking at discussing options that your business has available to them, use the enquiry form to start a dialogue.
20Over 20 years' of experience