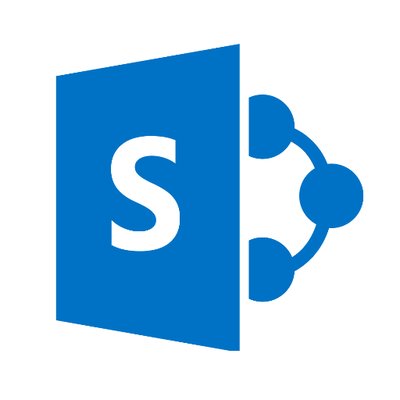 Introduction to Microsoft SharePoint
Introduction to Microsoft SharePoint
Fact: over 200k organisations and 190million individuals have Microsoft SharePoint for Intranets, Team sites and content management.
Here's why…
What is SharePoint?
SharePoint is a content-management system providing tools for storage and collaboration within the network of an organisation. Any department within the company can access SharePoint and control their own security, work groups, documents and other data.
It's important to note that SharePoint is a place for running daily workflows and processes, whilst also being a place to read company communications. Think of SharePoint as a platform that enables a lot of workplace activities.
What is SharePoint Site?
SharePoint Site is a place where people can work together, find and save information; facilitating collaboration. Invite team members to work on a site, where it can be shared and accessed by team members. Updated task lists and your updated calendar are all stored on the Team site, saving time asking for documents.
What is SharePoint used for?
SharePoint is a secure place to store, organise, share, access and update data and information from any device with users or groups within the organisation. Its often used for the storing of version-controlled documents like word documents or excel worksheets.
Collaborative Features
Storage and Sharing
With secure access, sharing and file storage, you can do more from at home, at work or on-the-go.
– Use SharePoint to for a more advanced collaboration, including managing and sharing files or folders within the team sites or intranet sites and within the organisation.
– Work on and save files directly to SharePoint.
– Co-author and update documents on any device.
– Find files easily with powerful search discovery tools.
Intranet and Team Sites
Stay connected with a mobile intranet that connects you, your teams and organisation.
– Inform and engage your employees by sharing and collaborate on the intranet.
– Create sites and portals that engage and connect employees to content, insights and knowledge.
– Drive efficiency by sharing applications.
– Use Team Site for projects or team departments: manage files, gather and track data and keep everyone updated with news, tasks and deadlines.
– With SharePoint mobile apps for Android, iOS and window devices, you can collaborate securely and effortlessly wherever you are, even on-the-go.
Business Process Automation and productivity
Do less; achieve more with rich forms, workflows and mobile apps.
– As you would in Excel, SharePoint lists collects data which is easy to share and manage on the intranet.
– Automate recurring tasks, configure alerts and create appointments.
– Exchange data, synchronize files and more!
Additional Features
Security
Users or groups may be granted or denied access to parts of the SharePoint website and may be given permission to add, delete or modify the site.
Versioning
An automatic history of objects and data is maintained, so changes can be rolled back to earlier state at any time.
Recycle bin
If data has accidentally been deleted, it can be easily recovered if it's necessary. SharePoint also supports an 'undo' feature for data.
Alerts
Users or groups can be alerted via email when a specific document is added, deleted or changed. Users can also manage their own alerts with given permission.
End- User maintenance
SharePoint sites are maintained by users, in which they can add or remove features from pages, change fonts, headings, colours and other page attributes, create subsites and lists and perform many other tasks.
Every SharePoint site also includes a calendar, a task list, and announcements which can be turned off or removed.
Need help with SharePoint?
Interested in using and setting up SharePoint? Contact us.
Lucidica is the IT support team for London businesses