Password Boss: Our Recommended Password Manager
Password Boss: Our Recommended Password Manager
A password manager is one of the most modern and secure ways to protect your accounts from criminals, especially nowadays where the threats of data threats are dominating the subjects of every conversation. This is why it's no surprise that more and more employees are running into "data breach fatigue", and using easy to remember and often repeated passwords.
Phishing attacks are one of the most common attacks of them all, sometimes resulting in massive loses no matter how small fry you think you are. But the mentality of passwords isn't the same as anything else. For example; You don't use the same key for your car, front door, and safe. So why would you use the same passwords for your online accounts! If you're anything like me anyway, the contents of the social accounts are worth more than the safes anyway!
If this also applies to you, then we are all in the same boat. But I am happy to report that we have found our recommended password manager for your business!
Password boss is a cloud-based password management system, and whilst many people have heard of password management systems, 92% of users do not actually use one, leaving them potentially vulnerable that mentioned and oh so dreadful data breach fatigue.
Password Boss Features
The service allows you to only remember 1 strong password for the service, and it does all the rest for you! Here are some of our top password boss features: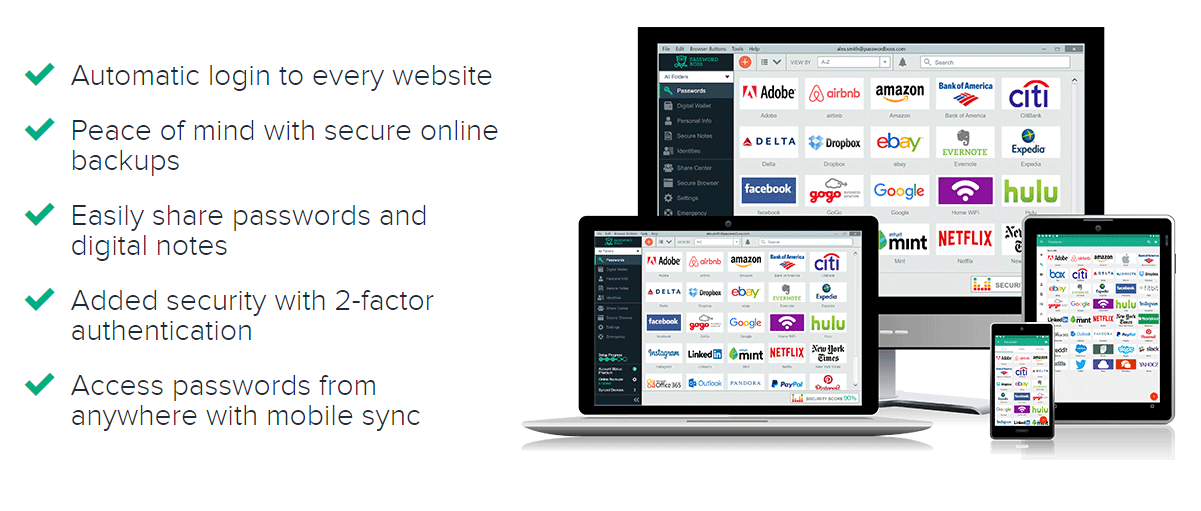 But this is just from a single account perspective, they also contain a built-in admin console. The admin console gives you full control to easily manage your team members and accounts.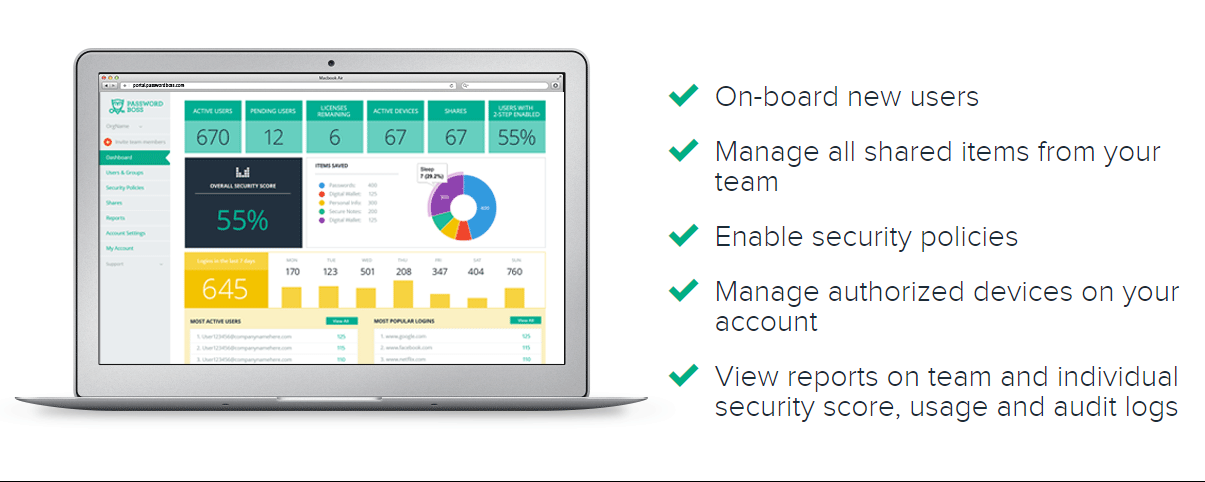 Pricing
We are such a fan of Password boss that we have decided to team up to make sure you can make full use of the service.
By setting up your password boss through us you will receive the following additional benefits:
If you haven't got the password management system for your business yet, we can get you going on the right path.