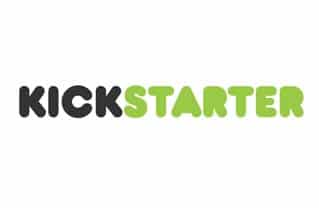 The Best of Kickstarter
The Best of Kickstarter
By now we're sure you've all heard of Kickstarter – the crowdfunding website that gave birth to Oculus Rift, Pebble smartwatch and Pono Music. However, most people usually hear about these projects once the financial goal has been reached and they've been written about in the press. If you're looking to invest, get your hands on a new gadget before the public or are just feeling generous, then check out some of these tech projects on Kickstarter that need your help.
Pronounced 'chipack' – A wireless charging, backup battery pack for your iOS or Android smartphone. Just place your phone on top of the QiPack and it will start charging. Of course, the QiPack needs power too – it is juiced up by USB – but once its charge is full you can take it with you wherever you go. So when your phone starts to die, you've got a handy back-up source of power without the need for cables or a plug.
A lot of grandparents don't 'get' technology and they don't 'get' social media either. Have you ever wanted to share family photos with them but can't because they don't know how to use Facebook or even email for that matter? The Famatic could be the answer to sharing photos and videos instantly with other people.
Don't you just hate it when your phone's charger cable breaks? Or when the wires start to poke out of it? Snakable is an iOS lightning and micro USB cable with armour. It's padded and protected where it matters most – near the connector and the flexibility allows the cable to bend without breaking. No longer will you have to use sellotape to hold your cable together.
Turn your smartphone into a 3D camera and capture the depth in images.
This wouldn't be a tech blog without an obligatory 3D printer. Back the Mamba3D project and you can get your hands on this open-source kit to build your own.
A Panoramic HD video recorder that fits in the palm of your hand. It works by capturing video from 4 separate cameras then stitching them together to create a seamless 360 degree HD video. This is truly a work of art.