5 Tips for Planning a Killer Multichannel Marketing Campaign
5 Tips for Planning a Killer Multichannel Marketing Campaign
In the current marketing climate, multi-channel marketing is not an option – it's essential for any marketer wanting to boost lead generation and revenue. If you're feeling a little overwhelmed about planning a strong multichannel marketing campaign, we've created a few simple tips to help you make sure your plan is watertight.
What is Multi-Channel Marketing?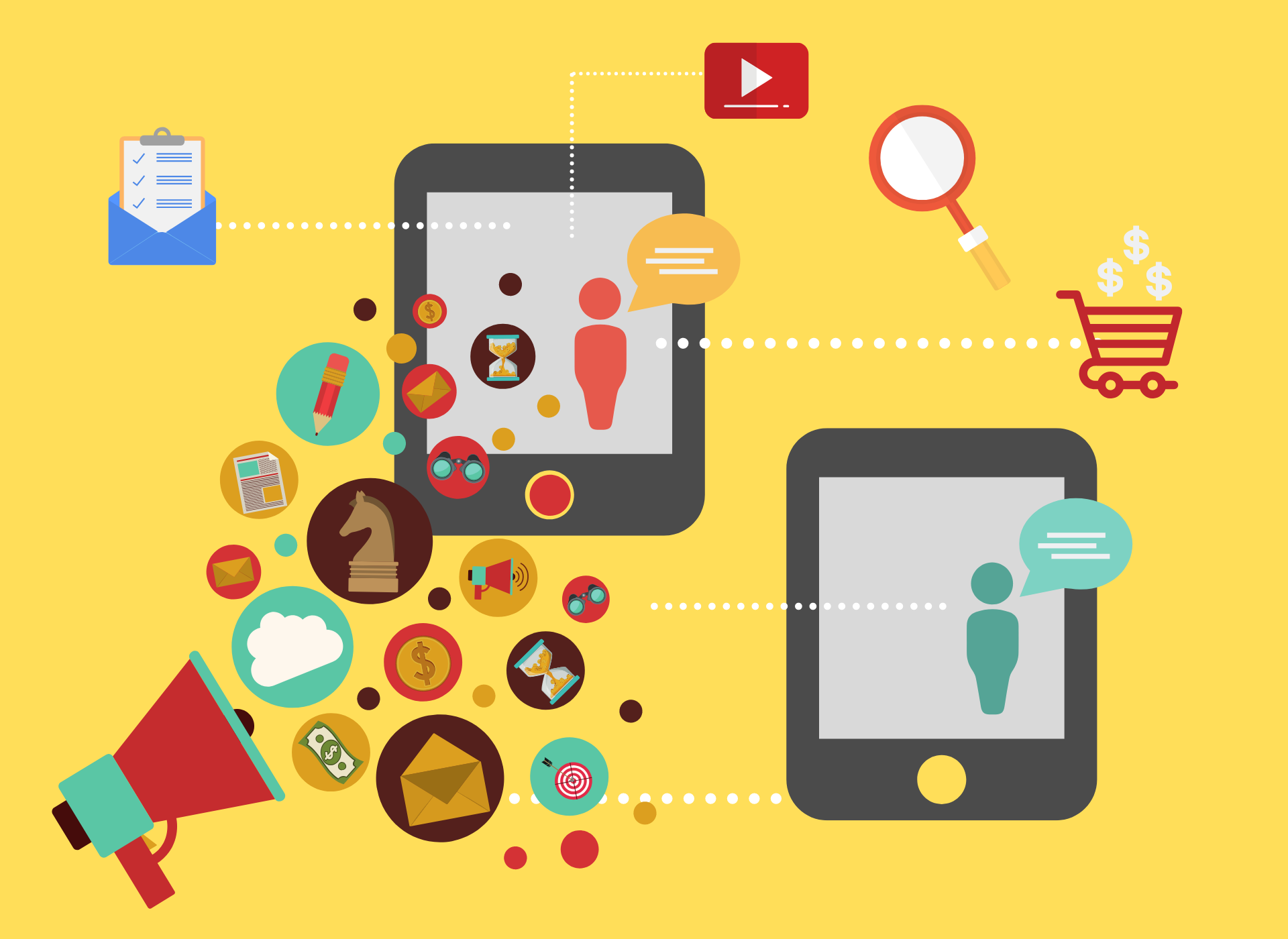 First things first, let's get to grips with what this actually means for your business. Multi-channel marketing is, essentially, a style of marketing that incorporates a variety of different marketing channels to reach and communicate with customers. These can include both online and offline approaches, for example:
Email
Blog
Social Media
Print
Direct Mail
Using a variety of channels means you've got an even bigger chance of reaching new customers. Now you have a rough idea of the marketing channels available to you, here are our best tips for incorporating them into your campaign.
Pick Your Channels Wisely
Just because it's called multi-channel doesn't mean it has to be every channel. Some will work better for your business than others. For example, when you're implementing a social media plan, you might find that LinkedIn works really well for you whereas Twitter doesn't. Mobile might be a fantastic option for a tech business, but might not go down so well for a café. Think carefully about your customer base and how well they're likely to respond to certain channels.
Keep Campaigns Data Driven
Data is the key to your multi-channel marketing campaign's success. Make sure all the data you use to inform your decisions on who and how you market your business comes from trustworthy, respectable sources – especially if you're using third party sources.
You should always keep this data up-to-date. It's a great tool for letting you react to changes in the market and successfully spread awareness of your brand or message.
Use a Wide Variety of Channels
If you find yourself hitting a wall with your marketing results, there's no need to fret! Give your campaign a fresh spin by trying out different kinds of channels. For example, if you've primarily marketed your business online, why not give an offline approach a try? Online printers instantprint are a great source for print marketing materials, such as flyers and posters. Their affordable prices mean it's well worth giving offline channels, like direct mail, a go and that could make all the difference!
One of the best ways of reinforcing your brand is to keep all of your marketing consistent across your different channels. Sharing the same branding, tone of voice and message across your channels means it's a lot more likely to sink in for your customers. For example, if you're having a sale on your website, it's a good idea to promote this across different channels like email and social media too.
Set Smart Goals – and Measure the Results
With multiple channels at play, you'll need to carefully analyse all the data you've been collecting to see if you've hit your goals. When you're setting goals, make sure to keep them SMART – specific, measurable, achievable, realistic and time-based. For example, by incorporating direct mail into your multichannel market campaign, we want to see an increase of 300 new customers in the next business quarter. If you aren't meeting these goals – it's time to tweak!
Ready to expand your marketing channel horizons? This blog was written by UK-based online printer instantprint. Specialising in flyers, business cards and booklets, the online printing giant offers a huge range of printed materials to help your business look amazing. Check out the full range here.
featured image source: callruby.com