The practical business guide to creating a new website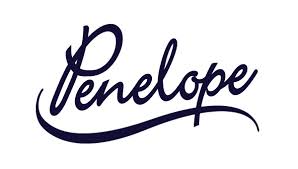 The practical business guide to creating a new website
Your website is so often the first opportunity to make the right impression. When seeking a differentiator in the marketplace, a fresh looking website can deliver the right message to your customers and prospective clients. As Moneypenny overhauls its own website with a completely new look, Sally Rowland, Head of Digital Marketing at the telephone answering company describes the process and the lessons learnt:
"The challenge for every business is staying one step ahead of the digital revolution."
Who will be developing your new website? From completing the entire project in-house to using a large digital agency, it's important to choose what's right for your business needs. Health warning when outsourcing: unless you are prepared to be 100% hands off, and happy just to pay the invoice upon delivery, it's important that you're involved in the entire design and build process of your website from start to finish. You know your target audience better than anyone else – even web developers – so be sure to outline all pages required from the outset and offer feedback on everything – from imagery used to visual movement and usability. If your supplier is managing your SEO requirements it's a bonus.  If not, make sure anyone involved in this side of your website is heavily involved, ensuring all links are properly re-directed and that everything is working correctly behind the scenes.
Get to know responsive design
In a nutshell, this is a developmental 'response' to the multiple ways in which we, as consumers, are now viewing websites. PCs and even laptops are falling well behind smart phone and tablet usage (Ofcom estimates that 58% of the UK population has a smartphone and, according to the International Telecommunications Union (ITU), 2.1 billion people access the web globally via mobile broadband). Using a responsive site allows the page to reconfigure from its PC look when viewed by a mobile or tablet, making website viewing easier for the consumer. Ignore mobile and tablet users at your peril!
Handle content and usability with caution
So many websites follow what has become a relatively traditional format: introductory headline and supporting image, followed by up to three paragraphs of copy. User experience is one of Google's key ranking factors, making it important when it comes to conversions. For this reason, to create a user friendly website make sure content is short, to the point and easy to digest; introduce multiple tabs and/or bullet points rather than use lengthy paragraphs; and last but not least, deliver information in different ways, such as video and scrollers.  Take care not to make the user journey confusing by creating unnecessary pages.
Push for the power to edit and update
It's all well and good having an amazing website – better still if you're able to edit all aspects of it yourself. Growing in popularity as a content management system is WordPress. Having evolved from a simple blogging platform, WordPress remains an easy system to use in terms of updating content and uploading imagery.  In addition, there is also a range of plugins that make some of the more complicated aspects of website maintenance easier to implement. For example, user-friendly SEO plugins (normally found via online recommendations) allow you optimise each page in terms of meta data, rather than having to rely on developers all the time.
Your work is never done. Keep it fresh
Once your website is live, it can be well-deservedly ticked off your list. WRONG. Google favours websites whose content changes regularly – it assumes you're always providing visitors with up-to-date information. It's vital therefore that you can edit your site easily. Set yourself a challenge to test what works and what doesn't. For example, simply by changing the introductory wording on your contact form can increase conversions. Checking to see whether your changes are having a positive effect can be done easily via Google Analytics: a goldmine of information on traffic to your site and their browsing habits.
A clean, minimal looking website that exceeds expectations will target the modern consumer.  In today's world, this is someone who's on the go and who wants clear concise information at their fingertips. Focusing on who you are and what you do will allow you to develop a website to similar standards: one that stands out from the crowd, pushes the boundaries, and is future-proof… for the next few years at least.
To view the new look Moneypenny website visit www.moneypenny.co.uk