How to Identify and Disavow Spammy Backlinks
How to Identify and Disavow Spammy Backlinks
We all know that links from high DA websites to your website are very valuable and vital to have a successful SEO. We work too hard to get those links and make our website better for Google's eyes. However, when you check your website's backlinks, you may encounter some links that may not look right. You can identify those links by looking at your backlinks' Spam Score. If you are using MOZ, you can find it by simply clicking "Linking Domains".
If you are not using MOZ, you can see your backlinks via Ahrefs, Open Site Explorer or SmallSEOTool.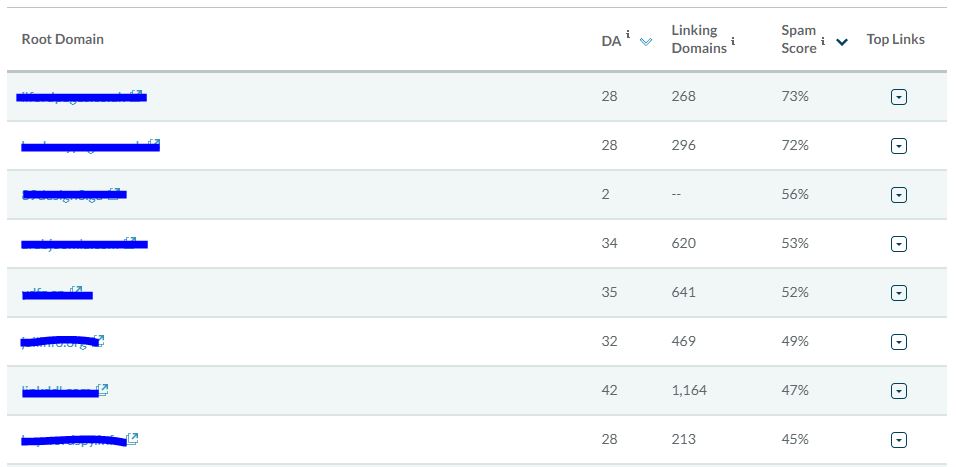 Now that we have a pretty good total of all the links that are pointing at your site, we are going to want to dive in and examine each of the links that are linking to you. When we are looking at all of the link data, we are going to want to be on the lookout for the following:
Sites that are de-indexed in Google: if you perform "site:websitelinkingtoyou.com" does it return any results?
Links from paid posts: usually there will be a tagline that says "This is a sponsored post"
Links from directories
Links from blog networks
Links from poor quality or spammy looking website
Site-wide links
Footer links
Blog Comment Spam or Forum links
Sites have 0 PageRank or PR-n/a
Come from sites with the same C class- you can use this C-Class Checker to check a list of sites
Linking pages have an excessive number of outbound links
After you investigate your links and decide that some of them are malicious and hurting your site, you need to put them in Notepad. See the example below: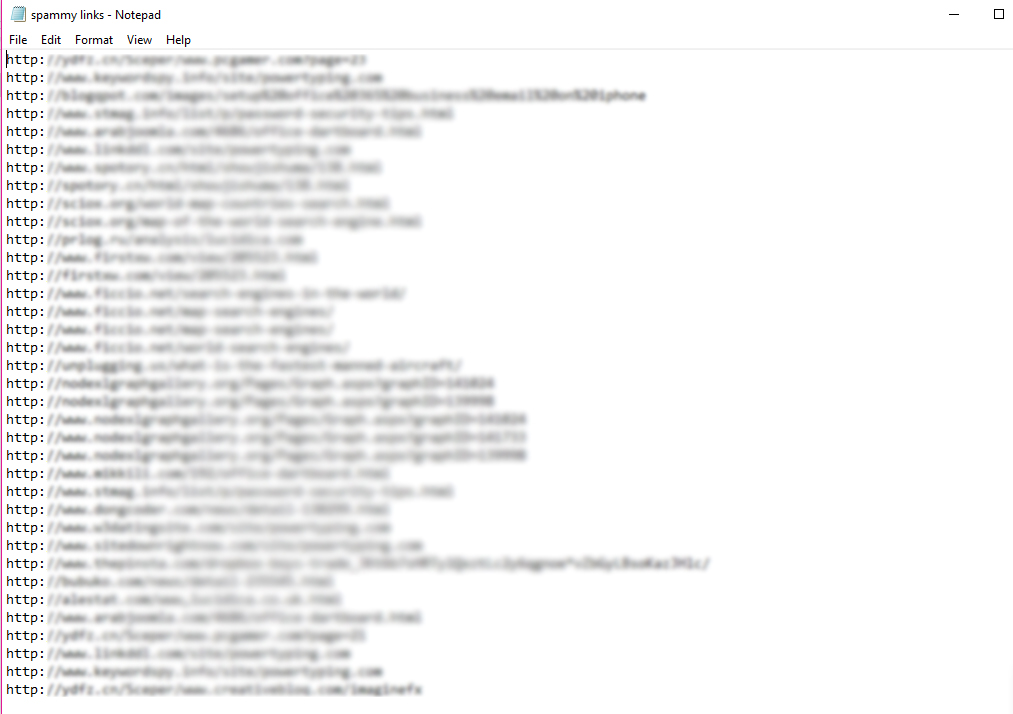 Then save it on your computer.
Now you can log into your Google Analytics Account and follow this link
And select your property in the account, then continue to the next section. You will see a window like below: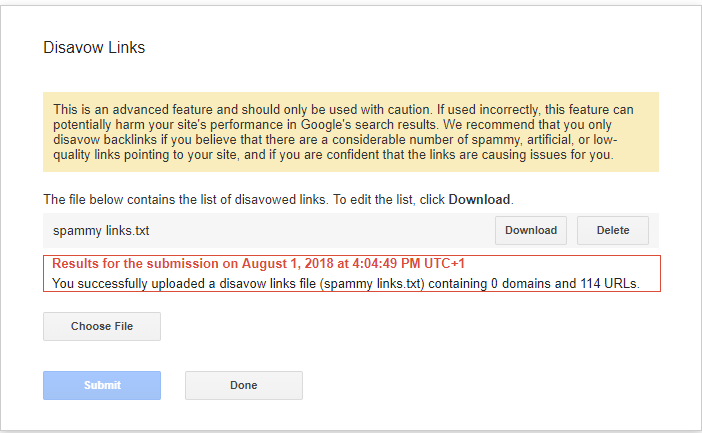 Just upload your file there and Submit it.
If you like to change the file later, simply update the file in your computer and re-upload it.
Good luck!