Link Building Strategies You Should Be Paying Attention To
Link Building Strategies You Should Be Paying Attention To
Introduction
Link building is one of the fastest ways to boost your website's SEO rank.

In fact, the more backlinks you have, the higher your rankings, traffic volume, and brand presence.

But the thing is…getting links from quality sites isn't always quick and easy.

Thankfully, there are a few key strategies that can simplify and expedite this process!

Below, I'll go through what a good backlink anatomy is and share with you 3 key link building strategies, that can help you develop a strong backlink profile over time.

Let's get started!

What is Link Building?
Link building is the term used when someone manufactures the placement of hyperlinks from someone's website back to your own.

Every time you gain a hyperlink, Google sees each link as a "vote of confidence." The more votes you gain from sites with high authority, the higher your website will rank.

For Example:
Ahrefs linked to my 'Easy Wikipedia Link Building' article in their SEO Tips blog post. Since they're a high authority site, by backlinking to my article, I got a big "vote" or thumbs up for the quality of the article.
Because of this link (any many other links), my article is able to rank for the top spot on Google for the term 'Wikipedia Backlinks.'

A Good Backlink Anatomy
Not all backlinks are made equal.

Although Google's algorithm initially focused on backlink quantity, Google refined this overtime by favoring quality backlinks. That's why "votes of confidence" from certain sites count more than others.

Now, the better the source of your link, the more powerful it is.

Here are a few metrics you can use, to breakdown the anatomy of a good link:

Relevancy: The more closely related the link is to the topic you've written about, the better.
Domain Strength: The better known the website, the more powerful the link. For example, a link from The Wall Street Journal is more powerful than your local newspaper.
Page Strength: The more well-known the page (that contains the link), the more value it has.
Anchor Text: The more accurate the text you link is attached to, the better the link.
If a link contains all these factors (in high levels), it will have a strong impact on search visibility. If a link lacks in multiple areas or is missing some of these factors, the link will have very little impact on your SEO rank.

Link Building Strategies
Although there are dozens of link building strategies available, it's very easy to become overwhelmed from all these different strategies…and do nothing.

That's why I recommend focusing on 3 link building strategies at a time.

Copying Competitor Backlinks
Instead of competing with major companies who spend thousands of dollars and hours on a link building strategy, why not steal theirs?

Copying competitor backlinks is also one of the most effective link building strategies.

Here's how to get started:

Build a List of Competitors:
Add 5 competitors that are currently ranking for a keyword you want to target.

Analyze their Backlinks
Use a backlink analysis tool like Ahrefs, SEMRush, or SEO Powersuite to spy into your competitors' backlinks. Then, analise each link and see how they built it.

Guest Blogging
Guest blogging remains one of the most popular link building strategies. It feeds the Google algorithm and helps you build an audience.

Here's how to start:

Find Your Prospects:
To identify sites that let you guest post, use some of these footprints:
Keyword + "guest blogger"
Keyword + "guest article"
Keyword + "Add Guest Post"
Keyword + "Submit Guest Post"
Make a list of all the sites you find.

Qualify the Blogs:
With the list, run each URL through Ahrefs to find their Domain Rank (DR). Do this for all URLs on the list.

Reach Out:
Contact the blog manager to see if they're interested in a guest post. Have a look into any specific guest posting guidelines before you make your pitch.

Create Incredible Guest Post Content:
Once they've agreed, create amazing content by writing with the blog's audience in mind.

Build Relationships:
Guest blogging is a great way to build relationships with blog managers. I also recommend engaging with the blog's audience as well.

Testimonial Links
One of the easiest ways to create homepage links to your website is to reach out and offer positive testimonials for services or products.

To start:

Generate a List of Targets:
Find websites for products and services you could provide a testimonial for. Check the site is relevant and has existing testimonials, and it should be a product or service that you have used.

Find the Right Person To Pitch To:
You can ask via the contact form on the website. Alternatively, you can use Find That Lead or Hunter, to help you find email addresses. Add these email addresses to your spreadsheet and contact everyone on the list with a pitch.

Send Your Testimonial Pitch:
Before you write the testimonial, you need to pitch them the idea.

I recommend keeping it short and simple. Start by introducing yourself and tell them how helpful their tool has been with specific results, and offer a written testimonial.

Write the Perfect Testimonial:
When you're writing the testimonial, include what you liked the most, how the tool has helped you, specific results, and your personal recommendation.

For example:
Other Link Building Strategies
As I mentioned above, there are many other link building strategies. They all have their own merit and I encourage you to experiment and try these different strategies.

While there are 14 approaches here, I still recommend focussing on 3 link building strategies at a time. You don't want to overwhelm and exhaust yourself with too many strategies.
Rounding Up
If you want to improve your SEO ranking, you need to build your backlinks.

You can begin by copying your competitor's backlinking strategy, guest blogging on other sites with high DA, and submitting testimonial links to products or services related to your business.

Remember, there are many backlinking strategies available.

…But you only need to work on 3 to see improvements in your search results!

Be consistent and start today.
---
About the Author: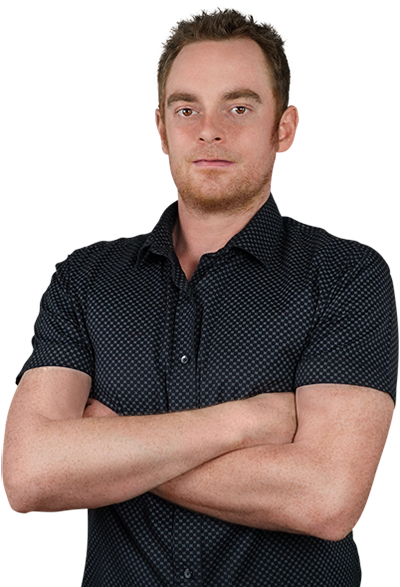 Matthew Woodward's passion for all things internet began at an early age when he built his first gaming review website. Since then he has worked in the corporate marketing world and now pursues his SEO obsession through his award-winning SEO and internet marketing blog.