4 Reasons why you should upgrade to Windows 10?
4 Reasons why you should upgrade to Windows 10?
Windows 10 is now nearly 6 years old days and we used to get frequent calls asking how businesses should proceed. As you probably know, Microsoft was offering upgrades for free to existing Windows 7 or Windows 8/8.1 users to Windows 10. So we thought we would update this blog article to answer a simple yet important question – should your small business upgrade to Windows 10?
Yes.
And you should have done it a while ago!
1- Old versions are no longer supported
Windows 7 and Windows 8 are no longer supported by Microsoft, so if you are using them, you are no longer getting security patches for your computers! Your data that is on those machines are seriously at risk, if this is you contact us today to help you plan and execute an upgrade.
If you are using Windows 8.1, you still have a couple of years of critical and security updates, but really you should be looking to upgrade to Windows 10 within the next year.
2- Ease of use
Combining the best of Windows 7 and Windows 8.1, Windows 10 has a few great features that place it miles ahead of its predecessors. Productivity is key here- you can create multiple 'desktops' on a single screen to manage different projects, as well as split each screen into quadrants.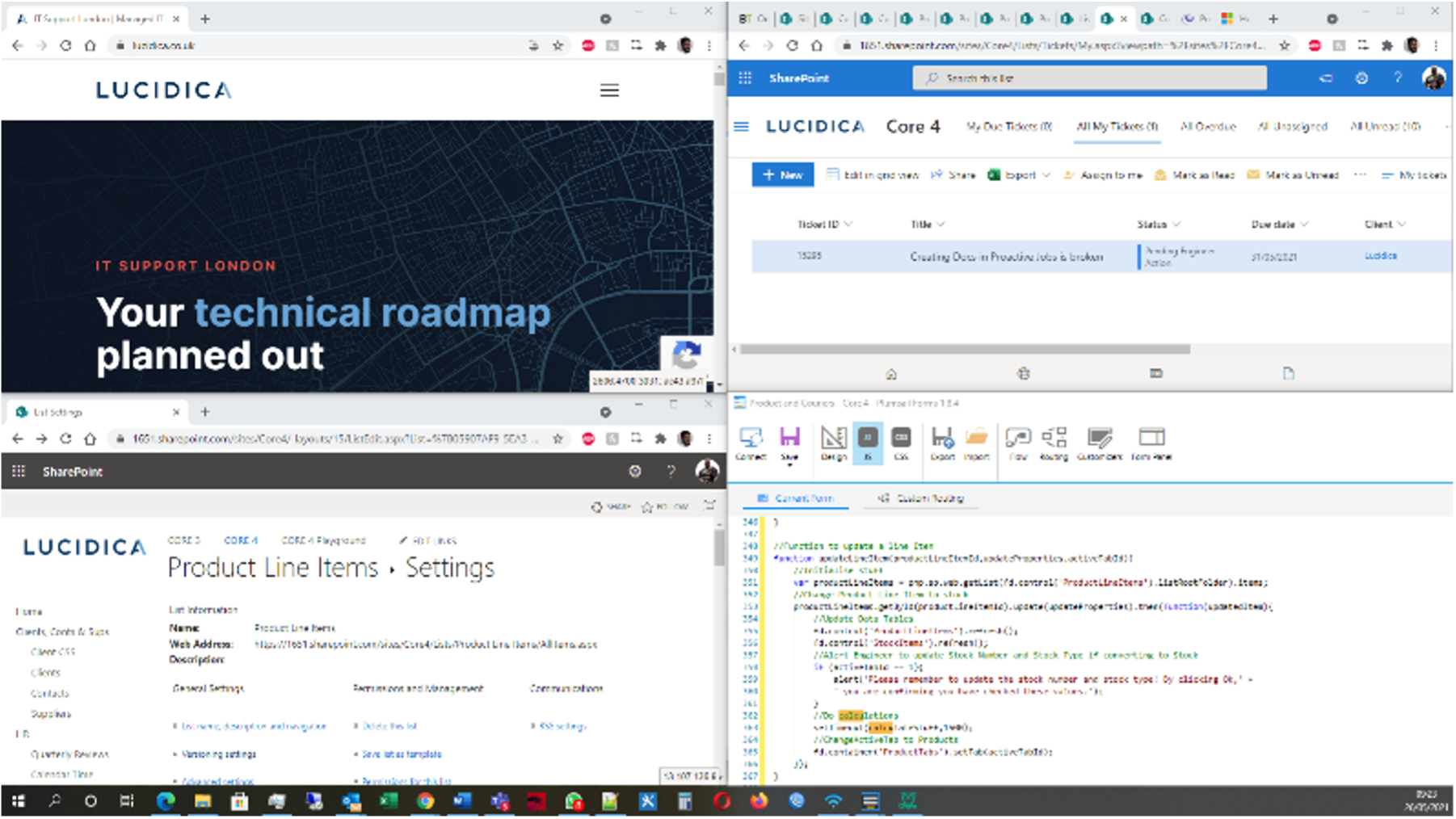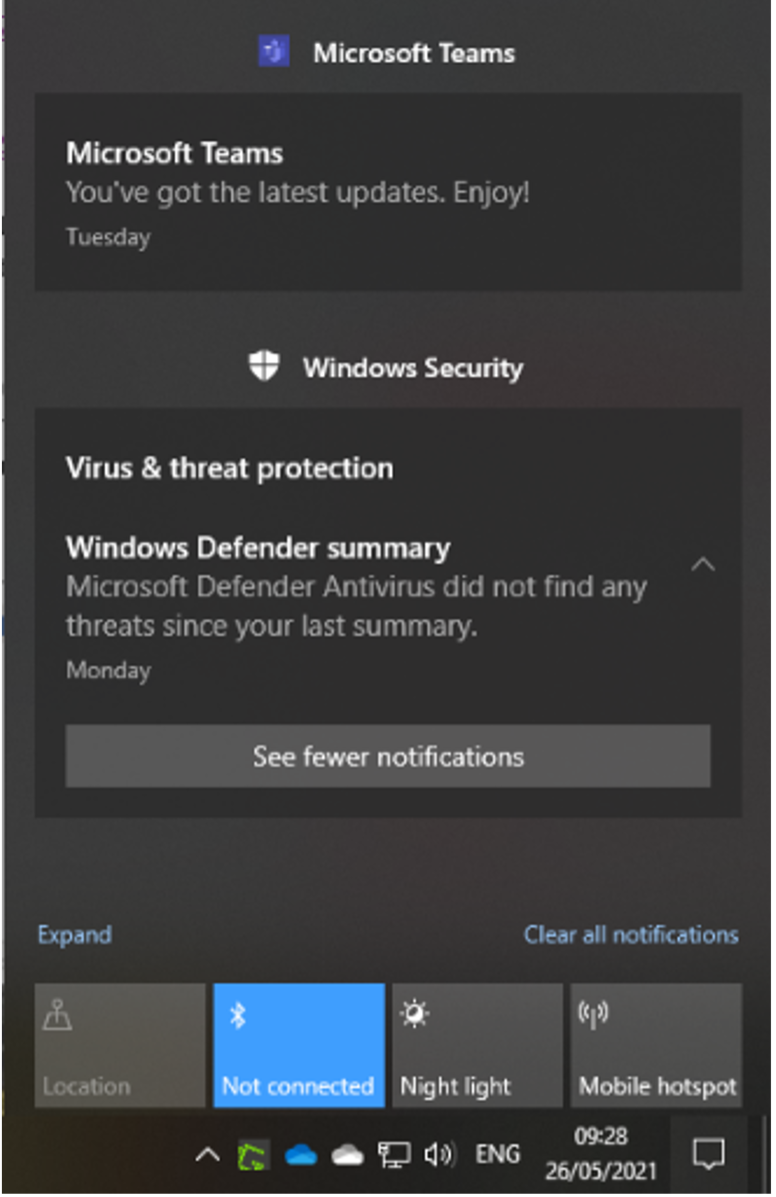 Windows 10 also has an Action Centre located at the right-hand side of your screen; not unlike mobile OS systems, it displays all your notifications and settings in one area.
The start menu is back, and for anyone with a mouse/keyboard/trackpad, the incredibly annoying full-screen mode the apps (and previous Start) employed in previous versions is now entirely optional.
If you have apps that only will work with Windows 7, 8 or 8.1, there is a compatibility mode that should get your app working (of course it is always best to test to make sure!).
3- Integration, collaboration, and cloud
The most important reason why you should upgrade is due to the work Microsoft has done to integrate Window 10 with its cloud services. If you are using Office 365 for your emails (Outlook), file storage (OneDrive/SharePoint), company communication (Teams) and even your CRM/ERP (SharePoint), Microsoft has got this functionality baked into Windows.
Seamless file synchronisation with OneDrive and SharePoint allowing multiple users to work on files at the same time, all from Windows explorer, no extra applications needed.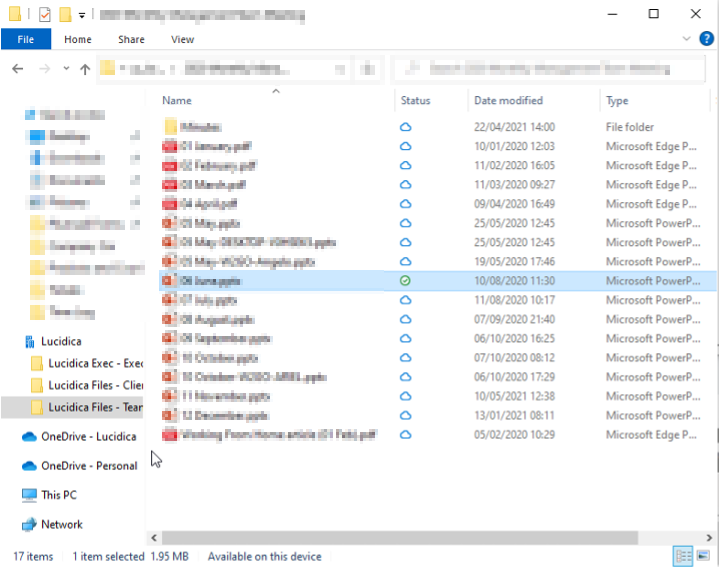 4- Enhanced security
Securing your data on Windows 10 is now easier than ever:
Authentication can be secured using Office 365 credentials and policies.
Windows Defender is more powerful than ever before stopping more threats before they have a chance to run.
Automatic encryption of data on machines (with the encryption keys backed up to Microsoft or Office 365 accounts)
With Microsoft Intune, computers can be configured and monitored completely without the need for expensive servers making sure they are compliant with company policies.
With more people working from home, the need for VPNs has become a thing of the past using the power of Windows 10.

Find out more about how Security Packages can help secure all your staff.
Windows 10 has come along way over the last 6 years, and is fully mature, Microsoft has changed how they view Windows, it is no longer a product, but a continually improving service that is gateway to their robust Office 365 platform that makes running a business simple, there should be nothing holding you back to taking the step!
Here's Microsoft's guide on how you can upgrade and if you want to try out Windows 10, here's our guide on how you can do it now on a virtual machine or if you need some help with implementing an upgrade, talk to us!